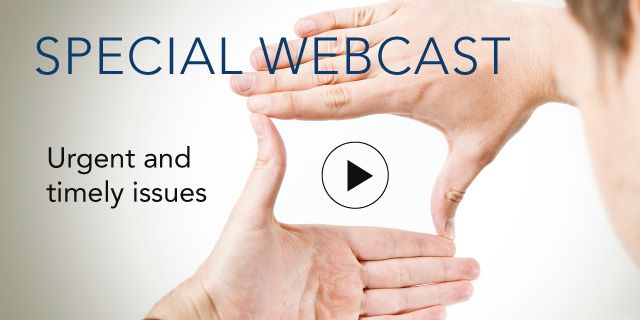 The Keys to Improving Productivity Performance

15 September, 2015 | (01 hr)
Sign In to access this Webcast
The global economy is drifting into a productivity crisis, and if current productivity trends continue, competitiveness and profitability may suffer. Our latest research explores the short-, medium-, and long-term impact of slowing productivity on global competitiveness and highlights productivity growth as a vital component for sustaining business profitability. We will also discuss our findings with business practitioners on what key principles businesses can employ to boost productivity within their company. How do business leaders move their companies to the frontier of productivity performance and beyond? What are challenges and opportunities?
All registrants will receive a complimentary copy of the report. For more resources on this topic, please visit: https://www.conference-board.org/productivity-competitiveness/
Earn 1 CPE credit
Business Management and Organization
Requirements : Attendees must be logged on for the duration of the webcast, participate in all interactive polls, and request credits via the on-screen form. Delivery Method: Group-Internet Based Program Level: Intermediate, Prerequisites: Bachelor's degree or higher, Advanced Preparation: None
Webcast attendees are entitled to a $500 discount on the Global Business and Shared Services Conference. Discount code will be provided after the webcast.
Who Should Attend: Professionals in Corporate Planning, Strategy, or Finance; Economists; Analysts
Speakers
Michel de Zeeuw
Council Director
The Conference Board

Michel de Zeeuw is the Council Director for The Conference Board Shared Services Council and formerly Program Director for the Global Business Services Council. He is a recognized leader within the Shared Services and Outsourcing global market. Working as an independent since November...Full Bio

Jeffrey Kemmerer
Vice President, Global Shared Services
The Hershey Company

Jeff Kemmerer is Vice President, Global Shared Services, for The Hershey Company. In this position, he is responsible for leading the development of a long-term strategic plan to leverage Hershey's global shared service capabilities.
The Shared Services organization is responsible for ...Full Bio

Ataman Ozyildirim, PhD (Moderator)
Director, Economic Research, and Global Research Chair
The Conference Board

Ataman Ozyildirim, PhD is the Director of Economic Research and Global Research Chair at The Conference Board. He specializes in the development of economic indicators and in forecasting aggregate economic activity worldwide. He also oversees The Conference Board's Global Economic Outlook a...Full Bio