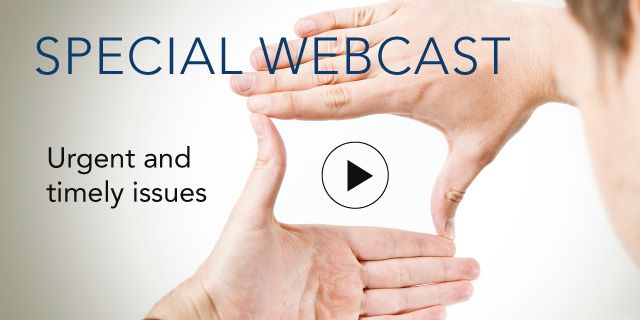 Driving Revenue Growth Through Sustainable Products and Services - Europe Focus

02 September, 2015 | (01 hr)
Sign In to access this Webcast
This webcast presents the findings from a research collaboration between The Conference Board and the Investor Responsibility Research Center Institute (IRRCi) that examines the extent to which sustainability is generating revenue, providing business growth opportunities, and stimulating innovation in products and services among a sample of S&P Global 100 companies. This is an opportunity to hear directly from the lead researcher of the report and from one of the companies featured in the research.
Key Learnings
What is the link between sustainable product innovations and company growth patterns?
What lessons can be learned from companies that have successfully launched portfolios of sustainable products and services?
Speakers
Markus Laubscher
Program Manager Circular Economy
Philips

Markus is part of the circular economy center of excellence team at Philips Group Sustainability, based in the Netherlands. He oversees pilot projects on circular economy implementation within the different Philips businesses, tracks progress, drives learning and capacity building and is th...Full Bio

Thomas Singer (Moderator)
Principal Researcher
The Conference Board

Thomas Singer is a principal researcher in the ESG Center at The Conference Board. His research focuses on corporate social responsibility and sustainability issues. Singer is the author of numerous publications, including Total Impact Valuation: Overview of Current Pra...Full Bio