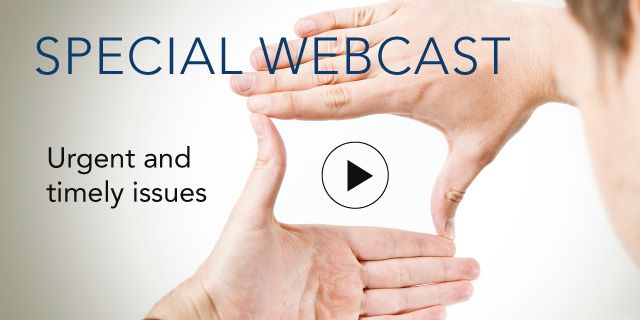 The Future of American Communities

31 August, 2015 | (01 hr)
Sign In to access this Webcast
As a small group of affluent communities in the United States continue to prosper, large numbers of communities continue to struggle. Vast inequality in the American experience of communities is a defining feature of the United States today, and prospects for that to change favorably are highly uncertain. A complex set of factors will shape communities going forward, one of the most pertinent being housing. This webcast will explore key future demand trends related to housing and communities. Bring your questions and build a better perspective on each of these elements.
Earn 1 CPE credit
Economics
Requirements : Attendees must be logged on for the duration of the webcast, participate in all interactive polls, and request credits via the on-screen form. Delivery Method: Group-Internet Based Program Level: Intermediate, Prerequisites: Bachelor's degree or higher, Advanced Preparation: None
Who Should Attend: This webcast will be of interest to mid to senior level executives in private and public sector organizations who seek to have an understanding of how consumer demand intersects with the well-being of the local communities in which consumers live, work, and raise families. Consumer-facing industries such as financial services, retail, travel and many others - making location and local investment decisions - all are affected by these issues, as are many industries that are employers.
Speakers
Jeremy Burbank
Vice President
The Demand Institute and Nielsen

Jeremy Burbank is a Vice President at Nielsen and is focused on leading key research programs within The Demand Institute. Jeremy joined Nielsen's Consumer Research group in 2010 where he was a Director of Client Service with responsibility for leading custom marketing research in...Full Bio

Sumair Sayani (Moderator)
Vice President
The Demand Institute and Nielsen

Sumair Sayani is a Vice President at The Demand Institute and Nielsen. Sumair leads The Demand Institute's delivery of key research programs.
Prior to this role, Sumair led the Nielsen's Public Development & Sustainability Vertical for Middle East North Africa & Pakistan ...Full Bio