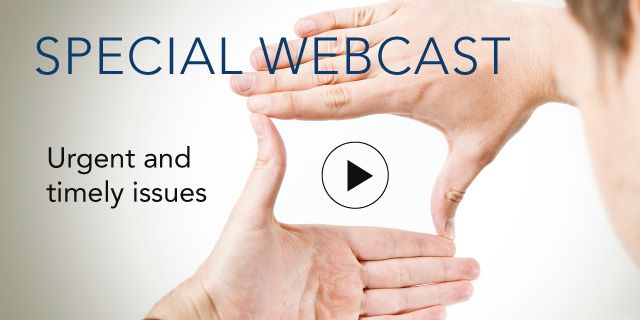 World Class Business Continuity Management Practices
How can your company best prepare for business interruptions?
30 June, 2015 | (01 hr)
Sign In to access this Webcast
At a time when we face frequent natural disasters and political and cyber events that can impact our ability to conduct business, business continuity management (BCM) becomes more critical. Complex organisations and supply chains, along with lean management, has stretched efficiency at many organisations, but has taken away some of the cushion of conducting business when an interruption occurs. Learn how your company can re-examine its BCM governance and practices to improve its resilience.
Key Learnings
Assessing your current business continuity programmes
Governance structures that work for BCM
How to test company BCM programmes and those of key partners
Effective training for business continuity management
Speakers
Filip De Wolf
Partner
PwC

Ellen Hexter (Moderator)
Program Director, Chief Audit Executives Council, IT Audit Leaders Council, Mergers & Acquisitions Executives Council, Strategic Risk Management Council, and Strategic Risk Management Council (Temp)
The Conference Board

Ellen Hexter is senior advisor, enterprise risk management at The Conference Board. She has served on the faculty of The Conference Board Directors' Institute and worked with boards to provide director training in risk management practices and the role of the board in ERM oversight.

Full Bio