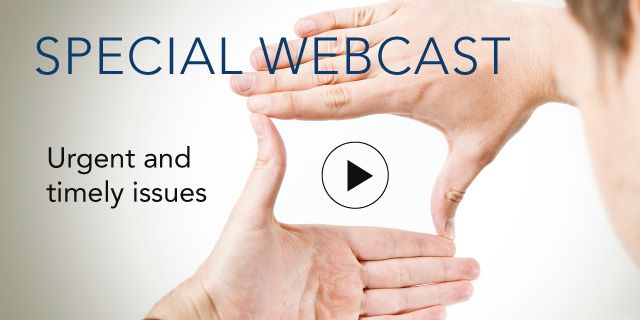 Embedding ERM in the Business - Using a GRC Tool to Support Effective Risk Management

09 June, 2015 | (01 hr)
Sign In to access this Webcast
Having the "perfect" ERM programme and processes may not deliver expected results unless you have been able to build effective ways for people to understand and manage risk. We will hear how one company has implemented a technology tool to help managers understand the costs of risks. Having a hand-on tool can provide greater transparency both at the business level and at the corporate ERM group to enable better decision making.
Key takeaways
What are some of the tangible benefits of these kinds of tools for both the business and the overall risk environment?
How does the information from these tools inform discussions at the corporate-level risk committee? Within operating units?
What resources are needed to develop tools to help embed better risk practices?
What is the scope of risks that this kind of tool can help manage?
Speakers
Didier Odorico, ARM
Director, Risk Management
Tetra Pak

Didier Odorico has been leading the Enterprise Risk Management Process at Tetra Pak since 2008. He has also been a key contributor to the development of the Corporate Governance Framework, including Policy management, Internal control and Assurance activities across all risk areas. In the past fe...Full Bio

Ellen Hexter (Moderator)
Program Director, Chief Audit Executives Council, IT Audit Leaders Council, Mergers & Acquisitions Executives Council, Strategic Risk Management Council, and Strategic Risk Management Council (Temp)
The Conference Board

Ellen Hexter is senior advisor, enterprise risk management at The Conference Board. She has served on the faculty of The Conference Board Directors' Institute and worked with boards to provide director training in risk management practices and the role of the board in ERM oversight.

Full Bio