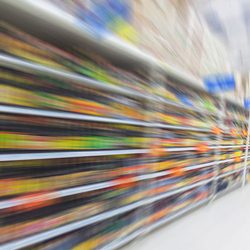 How Will the Drop in Energy Prices Impact the Euro Area Economy?
Sign In to access this Webcast
The Euro Area economy has been benefiting from a cyclical recovery with improving consumer spending, early signs of wage growth, a muted inflation outlook despite a moderate increase in oil prices, and improving manufacturing and exports. Despite the Greek crisis, Europe's economy remains in a fairly solid recovery territory. A Greek exit may cause some ripple in financial markets but its repercussions in Europe and beyond are not likely to be long-lasting. Furthermore, we discuss the impact of the drop in energy prices on the Euro Area economy. Join us for an interactive discussion on how recent developments in and outside Europe are impacting the economic outlook in the second half of 2015.
Speakers
Klaas de Vries
Economist
The Conference Board

Klaas de Vries is an economist with The Conference Board. He closely follows developments in the global economy and researches the structural drivers of global growth and competitiveness relating to productivity and trade. He develops and maintains several large-scale growth and productivity data...Full Bio

Willem Overmeer
Senior Advisor
The Conference Board

Willem Overmeer is a senior advisor at The Conference Board and the program on Scenario Building & Analysis. He works closely with individual members of The Conference Board to identify critical trends in the corporate environment and translate these trends into scenarios that help shape entr...Full Bio

Ataman Ozyildirim, PhD (Host)
Director, Economic Research, and Global Research Chair
The Conference Board

Ataman Ozyildirim, PhD is the Director of Economic Research and Global Research Chair at The Conference Board. He specializes in the development of economic indicators and in forecasting aggregate economic activity worldwide. He also oversees The Conference Board's Global Economic Outlook a...Full Bio