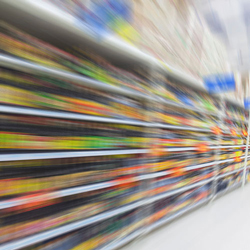 How Has the Drop in Oil Prices Impacted the US Economy?
Sign In to access this Webcast
About a year ago oil prices dramatically dropped, and have not significantly recovered since. In this webcast we take stock of the impact this is having on the US economy and labor markets. We will focus on how that impact varies across locations and industries.
Speakers
Kenneth Goldstein
Economic Advisor
The Conference Board

Ken Goldstein has been an economist at The Conference Board since 1971. His principal responsibilities include analyzing current trends in labor market activity and forecasting near-term economic development. He also conducts research and analysis for the Business Cycle Indicators Program.

<...Full Bio

Willem Overmeer
Senior Advisor
The Conference Board

Willem Overmeer is a senior advisor at The Conference Board and the program on Scenario Building & Analysis. He works closely with individual members of The Conference Board to identify critical trends in the corporate environment and translate these trends into scenarios that help shape entr...Full Bio

Gad Levanon, PhD (Host)
Vice President, Labor Markets
The Conference Board

Gad Levanon is Vice President, Labor Markets for The Conference Board, where he oversees the labor market, US forecasting, and Help Wanted OnLine© programs. His research focuses on trends in US and global labor markets, the US economy, and forecasting using economic ind...Full Bio