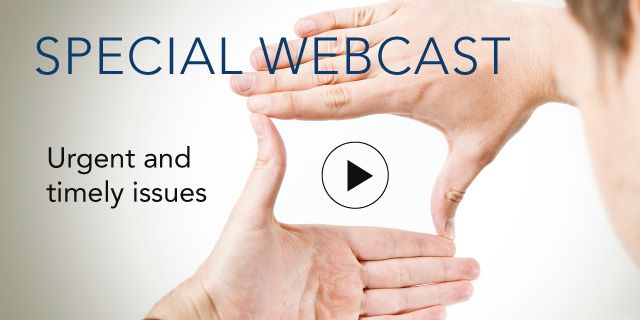 Leading Organization Transformations – The Differentiating Competency

11 May, 2015 | (01 hr)
Sign In to access this Webcast
Every leader has led significant change in his or her organization. Unfortunately, most leaders admit that successful organization transformation results are difficult to achieve. While numerous factors can derail an organizational change, there is an emerging competency set that is positively correlated with success--Alignment Leadership. This webcast will share the key aspects of this critical leadership competency as well as answer the following questions:
What is alignment leadership and how can leaders develop this competency?
What are some actual examples of how leaders demonstrate alignment leadership to ensure organization change success?
How can alignment leadership be cascaded to other leaders in the organization?
Who should attend: Business Leaders who are sponsoring or leading organization alignment or transformation, as well as Vice Presidents, Directors and Managers of:

-Organization Design
-Organization Effectiveness
-Change Management
-Innovation
-Strategy
-Human Resources
Speakers
Reed Deshler
Principal
AlignOrg Solutions

Reed Deshler specializes in strategic organization designs and making them a reality. A former Human Resources executive, he understands the challenges that come with managing organization design change and transformation. Reed's book Mastering the Cube: Overcoming Stumbling Block...Full Bio

Julie Salmon (Moderator)
Program Director, HR M&A Council and Organizational Design Conference
The Conference Board

Julie Salmon is the Council Program Director for the HR M&A Council. Julie is also Program Director for The Conference Board Organization Design and Diagnostics Conference and related seminars. Julie is currently the Principal at JRS Consulting LLC in Kansas City, Missouri where sh...Full Bio