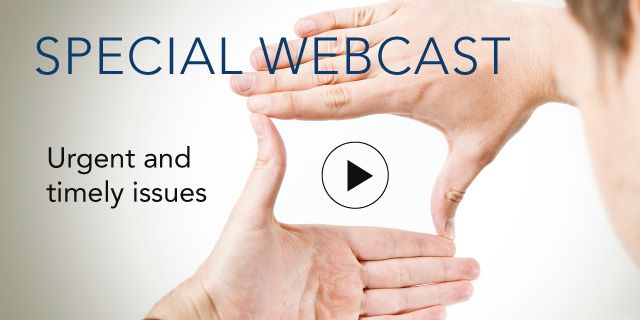 Cyber Risk Communications
How to tell the right stakeholders the right information at the right time
23 April, 2015 | (01 hr)
Sign In to access this Webcast
Communications ought to be a critical element of your organisation's data security and privacy efforts. Too often, communications executives are brought in after the fact to manage crisis communications. Hear how companies have effectively involved their communications group as they develop strategies to protect data and information.
Key takeaways
Who are different stakeholders for a cyber breach and possible reputation damage, and what needs to be communicated to whom?
What role should the communications function (and outside communications experts) play in developing strategies and policies around cyber security?
What kind of training do communications professionals need on cyber risk? Conversely, what kind of training do executives need to discuss cyber risks?
How and when should companies be communicating with their boards and with their shareholders?
Speakers
Leigh Nakanishi
Vice President, Data Security and Privacy
Edelman

Leigh helps lead Edelman's global Data Security & Privacy group in close coordination with leaders from the Corporate, Technology, Public Affairs and Crisis and Risk practices.

Leigh specializes in thought leadership, policy analysis and i...Full Bio

Ellen Hexter (Moderator)
Program Director, Chief Audit Executives Council, IT Audit Leaders Council, Mergers & Acquisitions Executives Council, Strategic Risk Management Council, and Strategic Risk Management Council (Temp)
The Conference Board

Ellen Hexter is senior advisor, enterprise risk management at The Conference Board. She has served on the faculty of The Conference Board Directors' Institute and worked with boards to provide director training in risk management practices and the role of the board in ERM oversight.

Full Bio