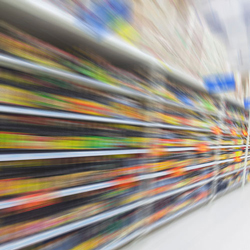 Is Their Manufacturing Sector Still Competitive?
Sign In to access this Webcast
As labor cost in several emerging markets are on the increase, what does that mean for the competitiveness of the manufacturing sector in countries like, Brazil, India, China and Mexico? Are recent depreciations of several emerging markets' currencies coming to the rescue? Or is slowing productivity growth an overriding factor? The Conference Board economics team will discuss their latest measures from the International Labor Comparisons program and other sources.
Earn 1 CPE credit in the Economics field of study

Requirements for receiving credits: Attendees must be logged on for the duration of the webcast, participate in all interactive polls, and request credits via the on-screen form.

Delivery Method: Group-Internet Based
Program Level: Intermediate
Prerequisites: Bachelor's degree or higher-level education
Advanced Preparation: No advanced preparation required
Speakers
Ataman Ozyildirim
Senior Director, Economics and Global Research Chair
The Conference Board

Ataman Ozyildirim, PhD is the Director of Economic Research and Global Research Chair at The Conference Board. He specializes in the development of economic indicators and in forecasting aggregate economic activity worldwide. He also oversees The Conference Board's Global Economic Outlook a...Full Bio

Abdul Erumban
Senior Research Fellow
The Conference Board
Assistant Professor, Economics
University of Groningen

Abdul Erumban is an assistant professor at the University of Groningen, The Netherlands and a senior research fellow at The Conference Board. His research centers on the fields of productivity, technological change, structural change, digital transformation, and its impact, globalization, global ...Full Bio

Elizabeth Crofoot
Senior Economist, Labor Markets
The Conference Board

Elizabeth Crofoot is a Senior Economist at The Conference Board, where she researches labor market trends, authors the quarterly Global Consumer ...Full Bio