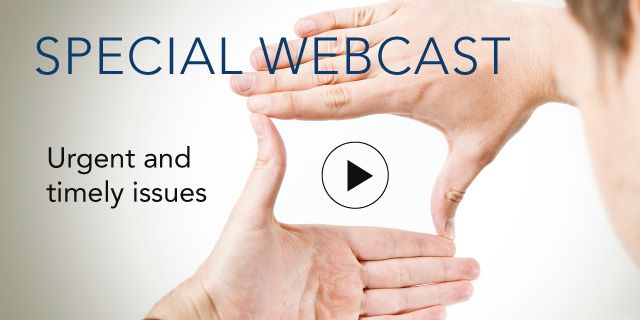 Navigating Changing Oil Prices - Europe Focus

28 April, 2015 | (01 hr)
Sign In to access this Webcast
The recent volatility in oil prices is showing vastly uneven impacts on countries, companies, and consumers. Even within Europe, we see different impacts across economies. Given the uncertainty of where the price may be going, companies should consider a range of price scenarios to understand potential impacts on their business.
In this webcast, The Conference Board economics team looks at three short-term scenarios (prices stable at US$55, going up to US$75, or dropping off US$40 over the next six months) and four medium-term scenarios (recovery beyond US$75, stabilization between US$40 and US$75, collapse below US$40 and boom-bust between US$60 and US$110).
We discuss the impact on economic variables (GDP, consumption, investment, and industries), especially for European economies, but in a global perspective, as well as political-economic factors to understand the broader implications.
Speakers
Willem Overmeer
Senior Advisor
The Conference Board

Willem Overmeer is a senior advisor at The Conference Board and the program on Scenario Building & Analysis. He works closely with individual members of The Conference Board to identify critical trends in the corporate environment and translate these trends into scenarios that help shape entr...Full Bio

Bert Colijn (Moderator)
Senior Economist, Europe
The Conference Board

Bert Colijn is a senior economist that focuses on the European market. He works on the European Commission FP7 project NEUJOBS, focusing on productivity and economic growth in Europe in 2025. Besides this, he works on developing European indicators and analysis of the European economies.

...Full Bio