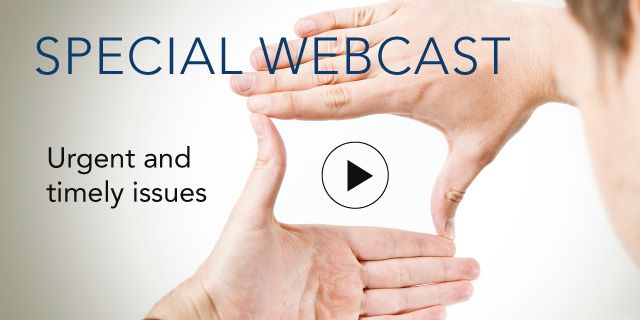 Optimizing Global Strengths and Local Capabilities to Close Talent Gaps at GE

16 March, 2015 | (01 hr)
Sign In to access this Webcast
Buy, build, borrow or redeploy are the traditional, go-to tactics for closing talent gaps. But in some geographies, talent isn't a feasible or cost-effective solution. HR leaders need to weigh the full range of options, including some outside their traditional domain.
New research from The Conference Board describes how GE makes decisions about how to resource its eight businesses while shifting the company's center of gravity from the developed world to other regions. Paul Fama, who leads global talent development for GE's Global Growth Organization, explains how GE:
1. identifies the organizational capabilities it will need before evaluating strategic options—including talent;
2. blends talent solutions and invents new ones; and
3. thinks about the entire talent ecosystem, rather than just the talent the company owns today or wants to in the future.
Who Should Attend: Mid-level and senior HR executives with regional and global responsibilities in talent management, learning & development, strategy, corporate planning, and strategic workforce planning

For more resources on this topic, please visit: https://www.conference-board.org/closing-talent-gaps/
Speakers
Mary B. Young, D.B.A.
Principal Researcher, Human Capital
The Conference Board

Dr. Mary Young leads The Conference Board's program of research on digital transformation's human capital impacts, big data and human capital analytics, and strategic workforce planning.

Mary is the author of more than 25 research publications from The Conference Boardin...Full Bio

Paul C. Fama
Global Learning Leader
GE Corporate

Paul C. Fama is based on GE's Crotonville campus, and has responsibility for Business, Functional, Customer and Regional learning leaders as well as Crotonville operations and technology platform. He is focused on building GE's learning community and ensuring that the...Full Bio

James O'Hern (Moderator)
Executive Director, Member Engagement
The Conference Board

James O'Hern is Executive Director of Member Engagement for the Human Capital Practice at The Conference Board. In this role he coordinates Human Capital Conferences, and Senior Management Councils, as well as interfaces closely on research topic selection and dissemination.

Previou...Full Bio