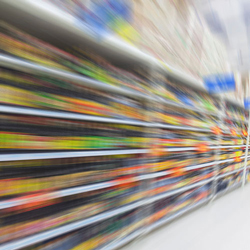 The Conference Board Economics Watch®: The US Housing Sector: Ready for Revival?
Sign In to access this Webcast
Housing has been the "missing link" in US economic growth, but could we be nearing a solid pickup in residential investment? Will pent-up demand and a lean housing inventory revive the housing sector? Just how much of a boost can we expect? What factors could further delay a pickup in housing?
Join our team of economists for an interactive discussion on the housing sector as well as the monthly economic update, including the short-term growth forecasts for consumption, investment, labor markets, and the aggregate GDP growth. Stay ahead of the curve and explore how the changing economy may affect your business.
Speakers
Gad Levanon, PhD
Vice President, Labor Markets
The Conference Board

Gad Levanon is Vice President, Labor Markets for The Conference Board, where he oversees the labor market, US forecasting, and Help Wanted OnLine© programs. His research focuses on trends in US and global labor markets, the US economy, and forecasting using economic ind...Full Bio

Prajakta Bhide
Senior Economist
The Conference Board

Prajakta Bhide is a senior economist focusing on the U.S. outlook and labor markets. Previously, Prajakta was the senior U.S. economist for Roubini Global Economics in New York. Prajakta's research has been quoted in several news outlets including the New York Times, the Wall S...Full Bio