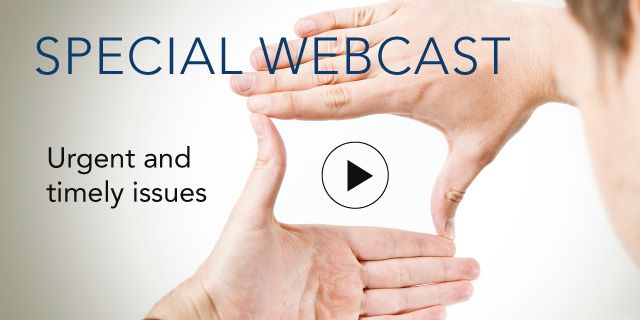 Top Five CEO Strategies for Sustaining Customer Relationships

09 April, 2015 | (01 hr)
Sign In to access this Webcast
So what is keeping CEOs up at night? And what do they see as essential to creating a high-performing organization and driving profitability in the coming year? The Conference Board CEO Challenge® 2015 survey finds CEOs are focused on an array of issues, with "customer relationships" high on the list.
In this webcast, we will discuss the five strategies that CEOs ranked highest to address the challenge of sustaining customer relationships:
1. Engage personally with key customers
2. Enhance quality of products and services
3. Develop a more outward-looking customer-centric culture
4. Tailor marketing/communications campaigns to key customer needs
5. Increase the speed of products and services to market

Join us and stay ahead of the curve.
All registrants will receive a complimentary copy of the report. For more resources on this topic, please visit: http://www.conference-board.org/ceo-challenge/
Who Should Attend: Senior executives in general, innovation, strategy, customer relationship, human capital and operations management positions
Speakers
Fredrik Winterlind
Vice President, Global Marketing & Communications
Black & Veatch Corporation

Jasmine Green
Vice President, Chief Customer Advocate
Nationwide Insurance

Charles Mitchell (Moderator)
Executive Director, Knowledge Content & Quality
The Conference Board

Charles Mitchell, the executive director, knowledge content & quality at The Conference Board, is responsible for the development of member-generated content and ensuring the objectivity, independence, accuracy, and business relevance of the organization's research. In recent years he h...Full Bio