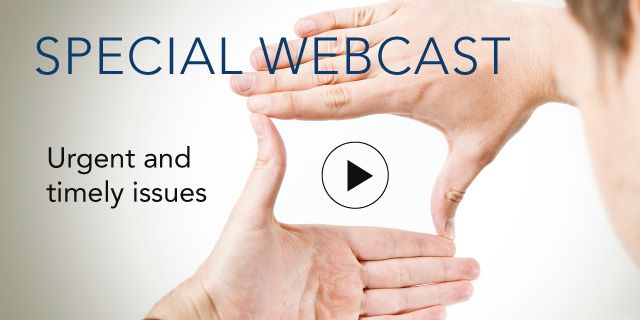 Top Five CEO Strategies to Meet the Human Capital Challenge

08 April, 2015 | (01 hr)
Sign In to access this Webcast
So what is keeping CEOs up at night? And what do they see as essential to creating a high-performing organization and driving profitability in the coming year? The Conference Board CEO Challenge® 2015 survey finds CEOs are focused on an array of issues, with human capital the number one concern globally and in the US and Europe.
In this webcast, we will discuss the 5 strategies that CEOs ranked highest to address the challenge of human capital:
1) Improve performance management processes and accountability
2) Provide employee training and development
3) Enhance effectiveness of the senior management team
4) Raise employee engagement
5) Improve leadership development programs
Join us and stay ahead of the curve.
All registrants will receive a complimentary copy of the report. For more resources on this topic, please visit: http://www.conference-board.org/ceo-challenge/
Who Should Attend:Senior executives in general, innovation, strategy, customer relationship, human capital, and operations management positions
Speakers
Karen Keegans
Vice President and Chief Human Resources Officer
Praxair

Karen Keegans was appointed vice president and chief Human Resources officer of Praxair in 2014.

Keegans joined Praxair in 2012 as vice president, HR, North America, from Monsanto where she had spent the previous six years. While at Monsanto, Keegans had increasing HR leadership rol...Full Bio

Rebecca L. Ray, PhD (Moderator)
Executive Vice President, Human Capital
The Conference Board

Rebecca Ray is the Executive Vice President, Human Capital, at The Conference Board. She leads the US Human Capital Center and is responsible for member engagement and retention as well as the overall quality and continuing integration of all research and offerings across the human capital spectr...Full Bio