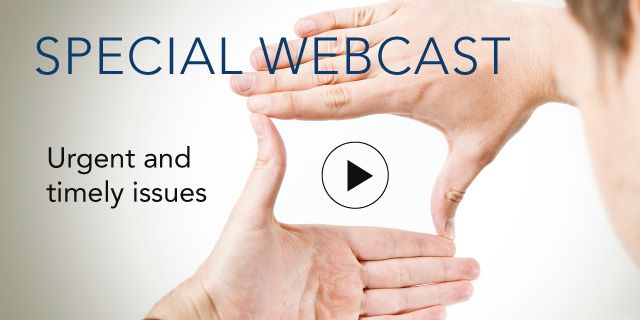 Streamlining the Sharing of Safety and Regulatory Information Along the Product Value Chain

26 February, 2015 | (01 hr)
Sign In to access this Webcast
Related publications:
Streamlining Product Safety and Regulatory Information along the Value Chain
Building an Effective Product Stewardship and Regulatory Affairs Organization
One of the most important challenges a company faces is gathering, sharing, and managing relevant safety and regulatory information along its "supply" or "value" chain. This webcast will present the key findings from two reports from The Conference Board Product Stewardship & Regulatory Affairs Council.
Key Learnings
What are the key elements of effective systems for sharing safety and regulatory information with business partners in your key value chains
What approaches can be taken to improve how existing information sharing work processes and systems operate.
What are the future challenges and needs with respect to harmonizing approaches to share safety and regulatory information, and strategies for implementing such systems within and across businesses.
Speakers
Rob Shimp
Program Director, Product Stewardship & Regulatory Affairs Council
The Conference Board

Rob Shimp is the President of TightLine Answers LLC, and Program Director for The Conference Board Product Stewardship and Regulatory Affairs (PSRA) Council since January, 2013. Previously, Rob worked for the Procter & Gamble Company for 28 years in the company's "Global Product Stewardship" ...Full Bio

Lucas Bergkamp (Moderator)
Council Director, Environment & Regulatory Affairs Council
The Conference Board
Partner
Hunton & Williams

Lucas Bergkamp is Director of the Environment & Product Stewardship Council for The Conference Board. In this role, he works with members to identify opportunities to share experience and expertise relevant to managing environmental and product stewardship challenges.

He is a Partner ...Full Bio