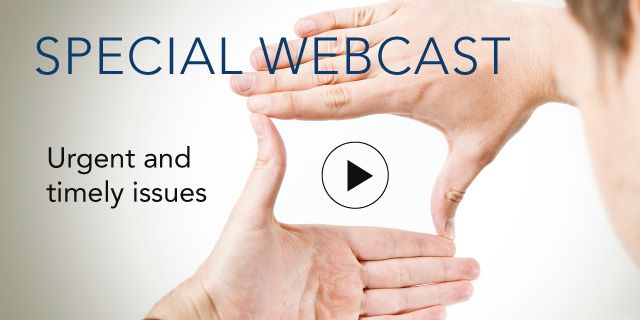 Minimising Unconscious Bias in Performance Management
How to ensure a strong and diverse talent pipeline
09 February, 2015 | (01 hr)
Sign In to access this Webcast
RELATED RESEARCH MENTIONED DURING THE WEBACST:
Thought Paper: Bias In Performance Management
Article: Nudging the Unconscious Mind for Inclusiveness (United Nations 2014, Call to Action on Unconscious Bias)
Guidebook: Inclusion Nudges (publish Feb 2015- check out www.inclusion-nudges.org from end February)
Many organizations struggle to achieve a strong mix of perspectives, strengths, and styles in their leadership ranks. The annual performance appraisal provides an opportunity to work on this, but unintended biases often get in the way. When we project our experiences and values onto others in talent management processes, this can quickly reduce representational diversity. We will explore four biases prevalent in the performance review process, and how to mitigate them. By understanding the mechanisms of bias and its manifestation in the personalities, power dynamics, and decisions of the daily workplace, we can better ensure a strong, diverse talent pipeline.
Key Learnings:
Understand four prevalent domains of bias in talent management
Gain perspective on one's own tendency towards bias in performance reviews
Learn strategies to manage these biases and mitigate their consequences
Speakers
Leslie Traub
Chief Consulting Officer and Chair of the Board
Cook Ross, Inc.

Leslie Traub is a respected national leader in the field of diversity, inclusion, and change management. With more than 25 years of experience, Leslie creates sustainable systems of change that yield greater performance, profit, and possibility. She specializes in customizing and facilitating tra...Full Bio

Tinna C. Nielsen
Founder
Move The Elephant for Inclusiveness

Tinna is an anthropologist and a behavioural economist by heart (and profession). She previously served as the Global Head of Diversity, Inclusion and Collaboration in Arla Foods. For the past 15 years, her passion has been to make differences in as many domains as possible.

...Full Bio

Alison Maitland (Moderator)
Senior Fellow, Human Capital
The Conference Board

Alison Maitland is a Senior Fellow in Human Capital at The Conference Board. In addition to serving as a Senior Fellow, Alison is an international writer, speaker, adviser and coach. Her key areas of expertise are: the changing world of work; building inclusive organizations; new models of ...Full Bio