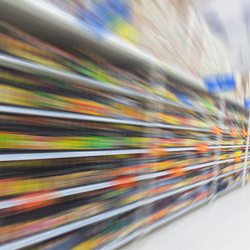 The Conference Board Economics Watch®
The Conference Board Economics Watch® - Emerging Markets View
Stay on top of changing business and economic conditions worldwide. The Conference Board is committed to providing information and educational services in the fields of economic analysis, labor market analysis, and demographic studies research.
Sign In to access this Webcast
This webcast provides the latest insights from TCB's Economics Team on the growth performance of major emerging markets, especially the outlook for China, India, Brazil and Mexico as well as Southeast Asia. As a special topic, this month's Economics Watch offers an economics perspective on the most pressing challenges on the minds of the chief executives who responded to The Conference Board CEO Challenge® 2015.
Speakers
Ataman Ozyildirim, Ph.D.
Director, Economic Research, and Global Research Chair
The Conference Board

Ataman Ozyildirim, PhD, is the director of economic research and global research chair at The Conference Board. He specializes in the development of economic indicators and in forecasting aggregate economic activity worldwide. He also oversees The Conference Board's Global ...Full Bio

Nicholas Sutcliffe
Senior Fellow, Human Capital
The Conference Board

Nicholas Sutcliffe is a Senior Fellow in Human Capital at The Conference Board. Having worked in Asia since 1994, Nicholas has a deep understanding of the cultural and social issues that affect the region and a passionate interest in Chinese and Indian business relations and cultural drivers...Full Bio

Jing Sima-Friedman
Senior Economist
The Conference Board

Jing Sima-Friedman is a senior economist at The Conference Board. She leads macroeconomic research projects on emerging markets, with a focus on structural changes, monetary policy, capital and financial market developments, and trade flows. She also produces ...Full Bio