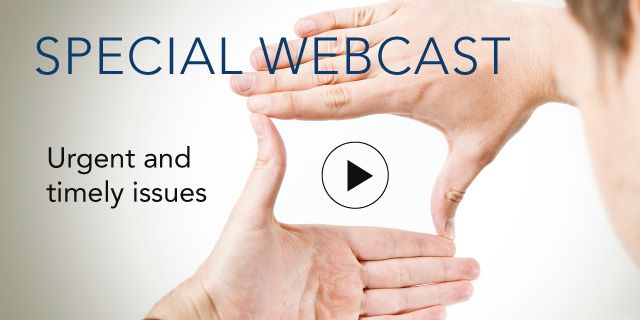 Understanding Risk Culture
Using Corporate Culture to Positively Affect Enterprise Risk Management and Firm Performance
09 December, 2014 | (01 hr)
Sign In to access this Webcast
Join us for this webcast as we address the following questions:
Does your corporate culture determine how effective your risk management activities will be?
How does the risk-taking culture of your home country influence your corporate risk culture?
How can a better understanding of your corporate culture enable you to build more resilient and effective risk management practises?
Has ERM devolved into process management, or does it create value in the organization and contribute to firm performance?
Does the culture of the organization dictate the company's approach to risk management?
What kind of culture allows risk management to truly add value to the organisation?
Speakers
Tara Heusé Skinner
Risk Solutions Manager for the Americas Risk Practice
SAS Institute

Tara Heusé Skinner is the Risk Solutions Manager for the Americas Risk Practice at SAS Institute, Inc., the leader in business analytics software and services and the largest independent vendor in the business intelligence market. As a risk consultant, Ms. Skinner provides consultati...Full Bio

Ellen Hexter (Moderator)
Program Director, Chief Audit Executives Council, IT Audit Leaders Council, Mergers & Acquisitions Executives Council, Strategic Risk Management Council, and Strategic Risk Management Council (Temp)
The Conference Board

Ellen Hexter is senior advisor, enterprise risk management at The Conference Board. She has served on the faculty of The Conference Board Directors' Institute and worked with boards to provide director training in risk management practices and the role of the board in ERM oversight.

Full Bio