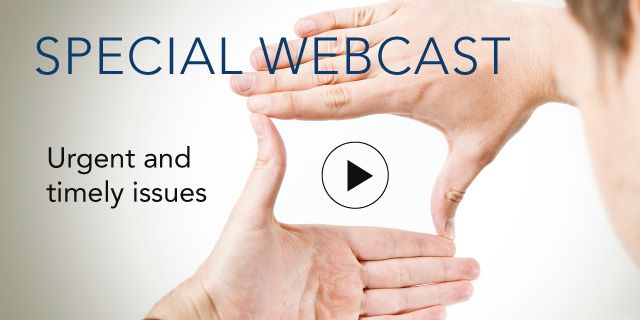 The Conference Board Global Economic Outlook 2015: How do Growth Prospects Impact the Bottom Line?

01 December, 2014 | (01 hr)
Sign In to access this Webcast
What do low projections of economic growth for Europe mean for the financial top and bottom lines of business there? Slow growth obviously affects the top line, especially of those companies heavily reliant on domestic markets in Europe. But to what extent are cost pressures beginning to create additional problems for the bottom line? Uncertainties about the fiscal and the monetary policy environment and its implications for access and cost of capital are key areas of concern. Also, once unemployment comes down to lower levels and skill needs become more pressing, how does that impact the cost picture?
Please join a panel of experts, moderated by The Conference Board Chief Economist Bart van Ark, to discuss the prospects for revenue growth and corporate profitability and to identify the most important financial pressure points and the strategies to mitigate the risks, while remaining sufficiently flexible to catch the opportunities.
Speakers
Bert Colijn
Senior Economist, Europe
The Conference Board

Bert Colijn is a senior economist that focuses on the European market. He works on the European Commission FP7 project NEUJOBS, focusing on productivity and economic growth in Europe in 2025. Besides this, he works on developing European indicators and analysis of the European economies.

...Full Bio

Thomas Mayer
Director of The Conference Board's European Council of Economists
The Conference Board
Senior Advisor
Deutsche Bank
Senior Fellow
Center of Financial Studies at Goethe Universität Frankfurt

Thomas Mayer, Director of The Conference Board's European Council of Economists, also serves as both a Senior Fellow at the Center of Financial Studies at Goethe Universität Frankfurt and a Senior Advisor to Deutsche Bank's management and key clients. From 2010 t...Full Bio

Lawrence Rosen
CFO
Deutsche Post DHL

Lawrence A. Rosen is Chief Financial Office and Member of the Board of Management of Deutsche Post DHL, where he is in charge of controlling, corporate accounting and reporting, investor relations, corporate finance, corporate internal audit / security, taxes as well as global business services. ...Full Bio

Bart van Ark (Moderator)
Senior Advisor
The Conference Board

Bart van Ark is a Senior Advisor of the Economy, Strategy and Finance (ESF) Center at The Conference Board. From 2008 until September 2020 he was Chief Economist and Head ...Full Bio