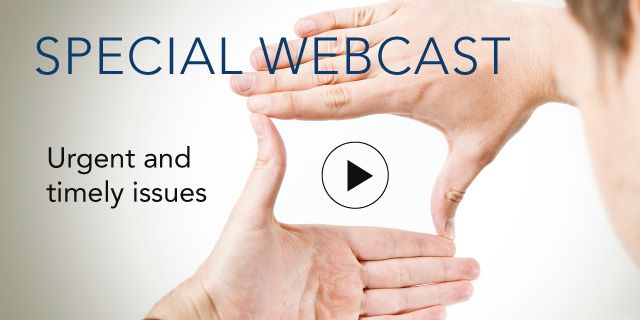 What Does China's Declining Growth Mean for CFOs?

23 October, 2014 | (01 hr)
Sign In to access this Webcast
China's transition will exhibit certain down market conditions (even with growth). Unanticipated interruptions in commerce, and consequent unexpected impacts on financial performance, caused by policy influences and triangular debt factors are inevitable and must be planned-in. Margin pressure will only intensify, especially vis-à-vis subsidized state-owned enterprises and local champions. Compliance costs may jump as regulatory intensity increases--and significantly so if defense is needed to address accusations of illegality. Cost management will be critical to success, but so too will be maintaining necessary investment in the right places. This webcast will dimension everything a CFO needs to know about China's slowing economy.
All registrants will receive a complimentary copy of the report. For more resources on this topic, please visit: https://www.conference-board.org/china-growth/
Who Should Attend: CFOs whose strategy, planning, and/or supervisory responsibilities include China
Speakers
Andrew Polk
Co-founder and Head of Economic Research
Trivium/China

Andrew Polk is the Co-founder and Head of Economic Research at Trivium/China, a Beijing-based strategic advisory firm.Before founding Trivium, Polk was the China Director at Medley Global Advisors, where he advised asset managers and hedge funds on developments in China's economy and financial ma...Full Bio

Ethan Cramer-Flood (Moderator)
Senior Fellow, China Center for Economics and Business
The Conference Board

Ethan Cramer-Flood is a Senior Fellow of The Conference Board's China Center for Economics and Business. Based in New York City, he helps direct the Beijing-based China Center and supports The Conference Board's Asia-based operations in Hong Kong and Singapore. Cramer-Flood is r...Full Bio