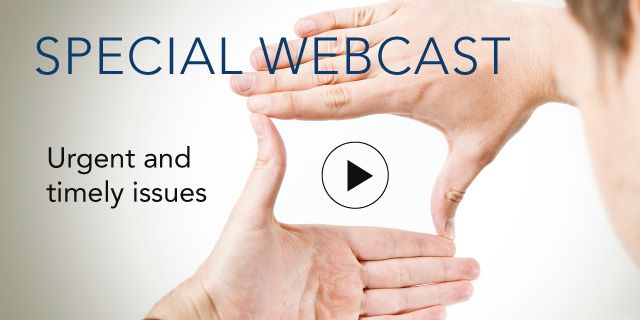 Achieving Results with the Disability Employment Tracker

24 September, 2014 | (01 hr)
Sign In to access this Webcast
This webcast will review how corporate America measures itself against leading employment practices regarding the hiring of individuals with disabilities and veterans alike. Highlights of current data and customized reporting processes will be reviewed. Participants will also learn how to confidentially assess their readiness to launch or improve their targeted recruiting initiatives around people with disabilities and veterans.
Who Should Attend: This webcast will provide critical information for any company recruiting individuals with disabilities or veterans, particularly diversity and inclusion leaders, recruiters, hiring managers, and compliance personnel.
This webcast includes captioning for the hearing impaired.
Speakers
Pete Rutigliano
Vice President & Senior Consultant
Sirota Consulting

At Sirota, Peter supports his clients through account management, survey development, focus groups, statistical analysis, data interpretation and presentation. With his extensive history of consulting, Peter's diverse experience proves valuable in client management activities for both...Full Bio

Andy Traub (Moderator)
National Organization on Disability

Andy Traub is a certified Senior Professional in Human Resources (SPHR) and has worked in human resources with an emphasis in talent management and acquisition since 1997. His vast range of experience includes: recruiting and managing 200+ front line associates for a specific location, recruiting...Full Bio