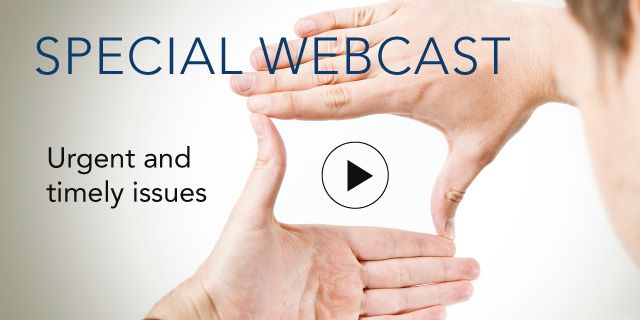 Post-Placement Workplace Support for Wounded Warriors

18 September, 2014 | (01 hr)
Sign In to access this Webcast
Veterans with serious disabilities bring significant talent and experience to the workplace, but often require assistance to make a successful transition to work. In this webcast, we will discuss the considerations for developing programs to support these veterans and how to give them the resources to succeed in their transition into the workplace and become valuable members of your team. The discussion will include how to prepare for hiring, onboarding, supporting, and retaining Wounded Warriors.
Who Should Attend: This will provide critical information for any company recruiting, hiring, onboarding, and retaining veterans with disabilities.
This webcast includes captioning for the hearing impaired.
Speakers
Dwayne Beason
Director, Wounded Warrior Careers Program
National Organization on Disability

Dwayne D. Beason, Sr. joined NOD in 2008 and has worked at all levels within the program as a Career Specialist for the Wounded Warrior Careers Program's North Carolina site and was promoted to Program Director in July 2014. Mr. Beason is a retired Command Sergeant Major with more than 30 years o...Full Bio

Bill Lockwood (Moderator)
Former Program Director
Wounded Warrior Careers Demonstration, National Organization on Disability

Mr. Lockwood formerly led the National Organization on Disability Wounded Warrior Careers program. He joined the Wounded Warrior Careers program in 2010. Prior to joining NOD his career includes work in Human Resources, Career Development, Training and Operations. He most recently served as Regio...Full Bio