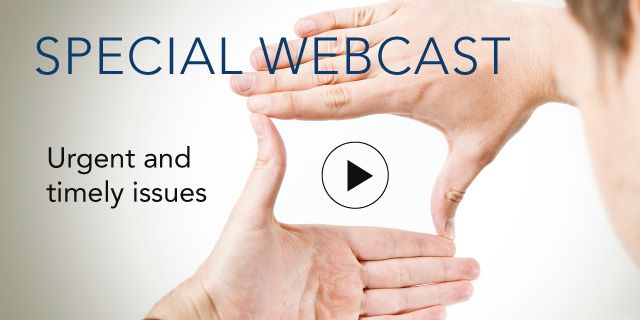 How baby-boom retirement will dramatically impact your business in the coming decade

17 September, 2014 | (01 hr)
Sign In to access this Webcast
The retirement of baby boomers will have a dramatic impact on the job market in the coming decade. This webcast will touch on which advanced economies will see the most dramatic impact, the occupations that are most likely to be affected, and how this will affect competitiveness of different countries. It will also look at how quickly job markets are tightening at the moment, and when a return to faster wage growth can be expected.
Key learnings
Insights into the impact of retiring baby boomers on the labor market in advanced economies.
A look into how the difficulty to find the right talent will develop in the coming decade.
Insights into what this will mean for wage growth, profits, and attrition rates.
Speakers
Bert Colijn
Senior Economist, Europe
The Conference Board

Bert Colijn is a senior economist that focuses on the European market. He works on the European Commission FP7 project NEUJOBS, focusing on productivity and economic growth in Europe in 2025. Besides this, he works on developing European indicators and analysis of the European economies.

...Full Bio

Bart van Ark (Moderator)
Senior Advisor
The Conference Board

Bart van Ark is a Senior Advisor of the Economy, Strategy and Finance (ESF) Center at The Conference Board. From 2008 until September 2020 he was Chief Economist and Head ...Full Bio