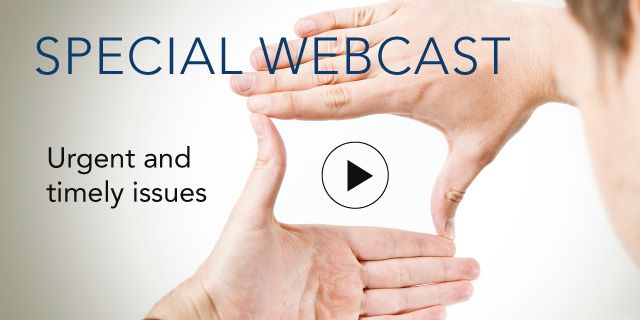 Book Discussion: Centered Leadership

10 September, 2014 | (01 hr)
Sign In to access this Webcast
What enables some talented people to rise to the top and live their full ambitions at work and in life, while others stop short? Joanna Barsh led a team at McKinsey & Company to answer that very question. They uncovered what distinguishes leaders who are successful from those who achieve true greatness, developing an approach called Centered Leadership.
This webcast will reveal the findings of this study and detail an approach to centered leadership, equipping viewers with the tools they need to achieve more positive impact both inside and outside of work.
Who Should Attend: Human capital professionals charged with talent management and leadership development, or anyone looking to achieve more impactful leadership, will benefit from this webcast.
Speakers
Joanna Barsh
Director Emeritus
McKinsey & Company

Director Emeritus at McKinsey & Company, Joanna Barsh is also the best-selling author of How Remarkable Women Lead and Centered Leadership. At McKinsey, Joanna served consumer-facing clients for over 30 years, helping on strategic growth and performance transformation challe...Full Bio

David Lange (Moderator)
Senior Fellow, Human Capital
The Conference Board

David Lange is a Senior Fellow, Human Capital at The Conference Board. In this role, David supports the Human Capital Practice which includes The Conference Board Human Capital Exchange™, research, conferences, webcasts and programs in a broad spectrum of human cap...Full Bio