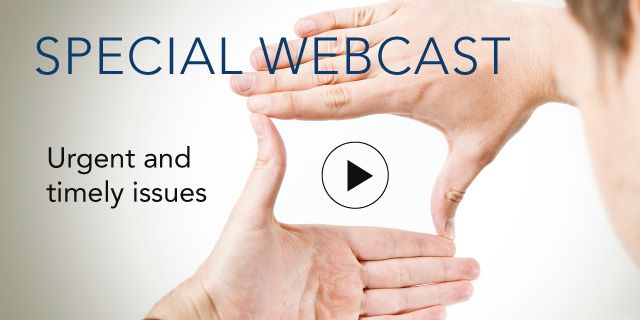 From Application to Onboarding: Accommodations Make a Difference

04 September, 2014 | (01 hr)
Sign In to access this Webcast
As companies increasingly seek to recruit, hire, and retain employees with disabilities, employers are recognizing challenges inherent in a standardized recruiting process, especially in the areas of applications and interviews. From online applications to some interview techniques, employers may be inadvertently screening out the very talent they are seeking. Representatives from the National Organization on Disability (NOD) and the Job Accommodation Network (JAN), as well as an individual who has navigated these processes, will help shed light on potential pitfalls and provide strategies to overcome them so employers can proactively attract and hire qualified individuals with disabilities.
Who Should Attend: This webcast will provide critical information for any company recruiting individuals with disabilities, particularly diversity and inclusion leaders, recruiters, hiring managers, and compliance personnel.
This program includes captioning for the hearing impaired.
Speakers
Anne Hirsh, MS, CPDM
Co-Director
Job Accommodation Network

Anne serves as the Co-Director of the Job Accommodation Network (JAN) . Anne is a very hands on manager and as a result is also one of the JAN Consultants providing information to our customers via training and through the phone and e-mail services. She has been with JAN for over 25 years and thr...Full Bio

Sam Leckrone
Virginia Department of Transportation

Sam Leckrone is a successful adult with autism who is committed to advocating for individuals with disabilities.
Sam was the first student with autism to be included in regular classes in the Ypsilanti, Michigan school district. Using the public school system to work on social skills, peer i...Full Bio

Andy Traub (Moderator)
National Organization on Disability

Andy Traub is a certified Senior Professional in Human Resources (SPHR) and has worked in human resources with an emphasis in talent management and acquisition since 1997. His vast range of experience includes: recruiting and managing 200+ front line associates for a specific location, recruiting...Full Bio