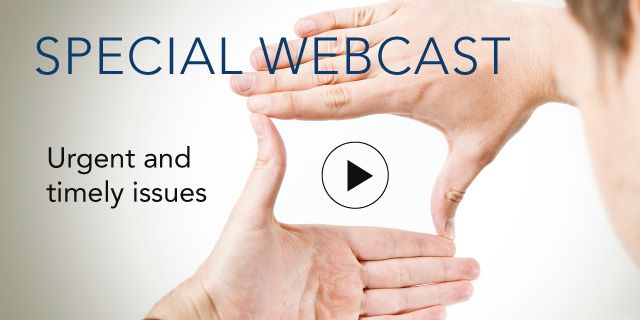 Digital Entrepreneurship in Europe
Enabling Businesses to Spur Growth
25 June, 2014 | (01 hr)
Sign In to access this Webcast
Start-ups and other small innovative companies, including those developed by digital entrepreneurs, play an important role in energizing the business environment, but they often face many institutional barriers. This is especially true in Europe, where policies and attitudes seem frozen in time. Hurdles include limited access to finance, regulatory complexity, the availability of important skills, and a policy-making process that seems biased toward established and large firms. Companies must overcome these challenges to build the sustainable competitive advantage that is crucial for success in the fast-moving digital world.
Key Learnings
Barriers digital entrepreneurs face in practice
Understanding what stops businesses from growing
Policy wish list for digital enterprise in Europe
Related Publications
"Closing the Digital Entrepreneurship Gap in Europe"
"Avoiding the Digital Desert".
Speakers
Tony Clayton
Chief Economist
UK Intellectual Property Office

Tony is Chief Economist of the UK Intellectual Property Office. He leads the Economics, Research and Evidence team, which since 2010 has commissioned and completed a wide range of research on IPRs in the Economy, Firm level Incentives and IPRs, Business models in Digital Markets, the Design legal...Full Bio

Phil Dawson
Chief Executive Officer
Skyscape Cloud Services Limited

Phil has extensive experience creating and developing new businesses in the internet, wireless and managed services sectors in the UK, Europe and the US. In 2006, Phil led the MBI into MDS Technologies, a provider of colocation and managed services to leading mobile operators and their systems in...Full Bio

Sherry Coutu
Entrepreneur, Non-Exec Director, Investor and Advisor to Companies, Universities and Charities

Sherry Coutu is an Entrepreneur, Non-Exec Director, Investor and Advisor to Companies, Universities and Charities. She possesses a deep understanding of the dynamics of both b2b and b2c businesses as well as decades of experience in driving companies via leveraging technol...Full Bio

Desirée van Welsum (Moderator)
Economist, Program Lead Business Scenarios
The Conference Board

Desirée van Welsum is an economist, managing The Conference Board Business Scenario Program. She has over 10 years of experience in applied economic research and policy analysis on private and public sectors in the economy. Prior to joining The Conference Board, she worked at the OECD, the...Full Bio