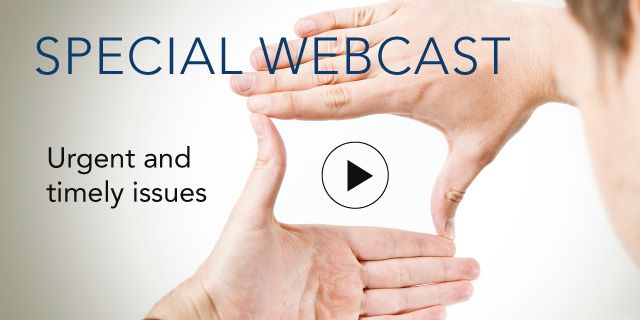 Information Technologies and Labour Market Disruptions
Lessons Learnt from a Recent Cross-Atlantic Dialogue
19 June, 2014 | (01 hr)
Sign In to access this Webcast
This webcast will discuss the past, present and future impact of technology on labor markets: how to ease the transition from a human-based service economy to technology-based service economy; and how the US and European experiences compare. The presentation draws on lessons from a recent interdisciplinary, cross-sector roundtable, organized by The Conference Board in New York in collaboration with The European Commission (DG Enterprise and Industry and DG Connect) and the Cornell University ILR School.
Key Learnings
What comparative disruptions accompanied past industrial revolutions
Which jobs and skills could be most valuable in the future
Abilities and responsibilities that employers, governments and individuals have to respond to the changing market-value of specific skills.
Related material:
https://www.conference-board.org/crossatlanticroundtable/
Speakers
Linda Barrington, Ph.D.
Executive Director, Institute for Compensation Studies
ILR School at Cornell University

Linda Barrington, Ph.D. is Executive Director of the Institute for Compensation Studies in the ILR School at Cornell University.

Dr. Barrington has published academic articles in the Review of Economics and Statistics, the Journal of Economic History, and the Histori...Full Bio

Lucilla Sioli
Head of Unit, DG Communications Networks, Content and Technology
European Commission

Dr. Sioli is the Head of the "Knowledge Base" unit within Directorate-General CONNECT. Her unit monitors economic trends and performance in the area of ICT and is responsible for the benchmarking activities in the area of information society. She also manages the oversight of the Grand Coalition ...Full Bio

Steven Berkenfeld
Managing Director, Investment Banking Division, Head of Industrial Technology
Barclays

Mr. Berkenfeld is a Managing Director in the Investment Banking Division of Barclays. His current roles include chairing the Equities Commitment Committee and the Fairness Opinion Committee, co-heading the Firm's Cleantech Initiative, leading the banking effort for Industria...Full Bio

Detlef Eckert
Director, DG Employment
European Commission

Detlef Eckert joined the Directorate General for Employment, Social Affairs and Inclusion of the European Commission in January 2013. As Director for Europe 2020 & Employment Policies he is responsible for coordinating the DG's input to the European Semester process, as well as a wide range o...Full Bio

Andrew Tank (Moderator)
Executive Director, Business Development, Europe, Middle East and Africa

Andrew Tank is responsible for The Conference Board's membership in Europe, the Middle East and Africa. Associate Members receive on-going research in the fields of productivity, corporate governance and organizational effectiveness, information services and access to exclusive peer g...Full Bio

Desirée van Welsum (Moderator)
Economist, Program Lead Business Scenarios
The Conference Board

Desirée van Welsum is an economist, managing The Conference Board Business Scenario Program. She has over 10 years of experience in applied economic research and policy analysis on private and public sectors in the economy. Prior to joining The Conference Board, she worked at the OECD, the...Full Bio