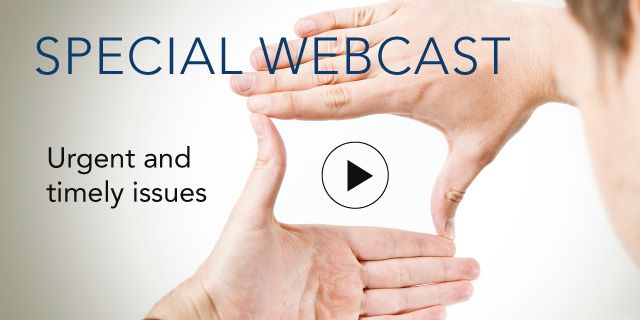 The Changing Cost Competitiveness of European Economies
Which industries and countries are profiting?
04 June, 2014 | (01 hr)
Sign In to access this Webcast
During the past few years, southern European countries have rapidly regained cost competitiveness, as wages in the region have declined compared to those in northern Europe. Are we seeing more productive industries emerge as strong alternatives for other economies? What wage growth have we seen recently in different countries? Will rapid wage growth return in the years ahead, evaporating cost-competitive gains?
Key Topics
The current state of the competitiveness of European economies
A look into which countries and industries are showing strength in southern Europe
The future competitiveness of industries in Mediterranean Europe
Speakers
Gad Levanon, PhD
Vice President, Labor Markets
The Conference Board

Gad Levanon is Vice President, Labor Markets for The Conference Board, where he oversees the labor market, US forecasting, and Help Wanted OnLine© programs. His research focuses on trends in US and global labor markets, the US economy, and forecasting using economic ind...Full Bio

Bert Colijn
Senior Economist, Europe
The Conference Board

Bert Colijn is a senior economist that focuses on the European market. He works on the European Commission FP7 project NEUJOBS, focusing on productivity and economic growth in Europe in 2025. Besides this, he works on developing European indicators and analysis of the European economies.

...Full Bio