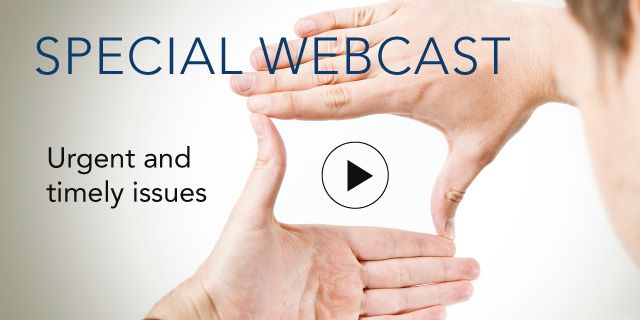 Uncovering Human Capital Risk
Auditing Strategic Workforce Planning: A Case Study
19 May, 2014 | (01 hr)
Sign In to access this Webcast
Companies live and die by the capabilities and availability of their people. An audit of strategic workforce planning (SWP) at Statoil helped the company focus on the links between human resources (people and organisation) and its strategy. Human capital audits typically review standard HR practises but don't often delve into the real risk to the organisation — that is, will we have the right people at the right times in the right places? Whether or not a formal SWP programme is in force, attendees can learn about the value of a more strategic audit in human capital. We will hear how Statoil decided to audit this area, how it conducted the audit, and the actions taken after the audit.
Other questions to be addressed during the webcast include:
What is the value in auditing SWP?
How can a company undertake an audit of SWP?
How does an audit of SWP help tie both human capital and internal audit to strategy?
What kind of outcome should a company expect from the audit?
Speakers
Mary B. Young, D.B.A.
Principal Researcher, Human Capital
The Conference Board

Dr. Mary Young leads The Conference Board's program of research on digital transformation's human capital impacts, big data and human capital analytics, and strategic workforce planning.

Mary is the author of more than 25 research publications from The Conference Boardin...Full Bio

Christine Bazalgette Holst
Vice President, Corporate Audit Europe, Asia and Africa
Statoil ASA

Ms Bazalgette Holst started her career in the oil industry in Norway in 1981 in A/S Norske Shell and joined Statoil ASA in 1985. She has held various managerial positions within finance, strategy, business development and risk management in the fields of petrochemicals, natural gas, technical pro...Full Bio

Andreas Holst
Vice President, Learning and Development
Statoil ASA

Mr Andreas Holst is Vice President, Learning and Development in Statoil. He has held various managerial positions within people and organisation (PO) in Statoil over the last 10 years, including responsibility for strategy and change projects and delivering PO support to large investment projects...Full Bio

Steffen Skylstad
Principal HR consultant
Statoil ASA

Mr Skylstad joined Statoil and the HR profession in 2009 after several years in the IT and language industries, holding positions in Norway and Ireland. For the last three years, Mr Skylstad has worked in Corporate People and Organisation, where he is currently responsible for managing and furthe...Full Bio

Ellen Hexter (Moderator)
Program Director, Chief Audit Executives Council, IT Audit Leaders Council, Mergers & Acquisitions Executives Council, Strategic Risk Management Council, and Strategic Risk Management Council (Temp)
The Conference Board

Ellen Hexter is senior advisor, enterprise risk management at The Conference Board. She has served on the faculty of The Conference Board Directors' Institute and worked with boards to provide director training in risk management practices and the role of the board in ERM oversight.

Full Bio