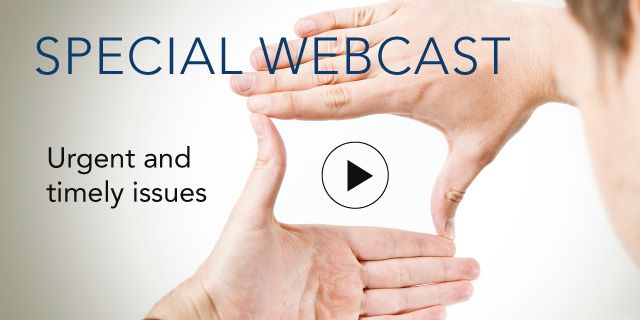 China's Natural Gas: A new foundation for competitiveness?

09 May, 2014 | (01 hr)
Sign In to access this Webcast
China is actively trying to tap into conventional and unconventional gas resources, but it has not yet shown the technological and innovative capacity to take advantage of its shale reserves competitively. This webcast focuses on three questions:
How will China's supply and demand affect global gas and energy markets?
As China's manufacturing costs increase, how and to what extent will China's natural gas help it remain globally competitive? How will this affect the business investment decisions of foreign companies that arrived for cheap manufacturing?
How can foreign firms help the Chinese exploit their shale gas reserves?
Who should attend: Senior-level executives whose strategy, planning, and/or supervisory responsibilities include China; executives from energy MNCs; and strategists concerned with energy costs.
Speakers
Kenneth Dewoskin, Ph.D.
Senior Advisor, Chinese Services Group
Deloitte

Dr. Kenneth DeWoskin is a former partner for China Strategy and Business Development at one of the Big Four, founder of Deloitte's China Research and Insight Centre, and now serves as a Senior Advisor and Eminence Fellow to Deloitte for China research and insight. He concurrently serves as Senior...Full Bio

Willem Overmeer
Senior Advisor
The Conference Board

Willem Overmeer is a senior advisor at The Conference Board and the program on Scenario Building & Analysis. He works closely with individual members of The Conference Board to identify critical trends in the corporate environment and translate these trends into scenarios that help shape entr...Full Bio

Ethan Cramer-Flood (Moderator)
Senior Fellow, China Center for Economics and Business
The Conference Board

Ethan Cramer-Flood is a Senior Fellow of The Conference Board's China Center for Economics and Business. Based in New York City, he helps direct the Beijing-based China Center and supports The Conference Board's Asia-based operations in Hong Kong and Singapore. Cramer-Flood is r...Full Bio