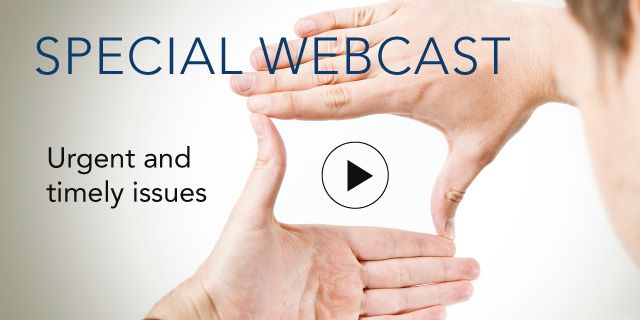 Ageing Workforce: Friend or Foe?
Converting The Potential of Your Older Workforce for Strategic Advantage
26 February, 2014 | (01 hr)
Sign In to access this Webcast
Life expectancy is increasing across Europe and pension ages ae rising. How can we motivate and engage older workers to meet changing business needs?
We'll discuss age management strategies and address the following topics:
"Older people have health problems and they block jobs for young people": Banishing myths about older workers
Acquiring new skills and transferring existing ones
Inclusive recruitment strategies to attract older talent
Who should attend
Human capital professionals charged with talent management, strategic workforce planning, strategic human resources, compensation and benefits, diversity and inclusion, or employee engagement would benefit from this webcast.
Speakers
Sabine Schumann
Deputy Managing Director
P.A.U. Education

Sabine Schumann is Deputy Managing Director at PAU Education, a company with 65 employees from 20 countries, that provides strategic consulting and integrated services of project management in the ar...Full Bio

Bert Colijn (Moderator)
Senior Economist, Europe
The Conference Board

Bert Colijn is a senior economist that focuses on the European market. He works on the European Commission FP7 project NEUJOBS, focusing on productivity and economic growth in Europe in 2025. Besides this, he works on developing European indicators and analysis of the European economies.

...Full Bio