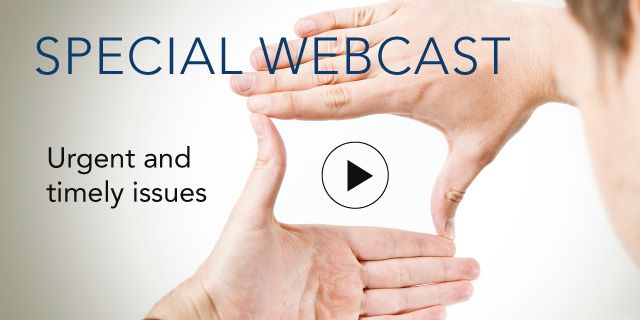 Developing Gold Medal Leadership Characteristics Part III

15 April, 2014 | (01 hr)
Sign In to access this Webcast
Millions of people around the world have been inspired bythe performance, courage, and determination of elite disabled athletes. How have they achieved so much against all the odds? According to recent research from The Conference Board, today's business leaders require a clear sense of purpose, trust, collaboration, resilience, and performance edge. So what can business learn from elite disabled athletes? This three-part webcast series explores these leadership characteristics by talking to successful elite disabled athletes to understand what these characteristics mean to them and how they develop them.
PART III: Developing Performance Edge
How do athletes develop a high performance edge and retain it? How important is the equipment and the team infrastructure behind a winning performance? What are the lessons for business?
Talking points:
The difference between good and brilliant
Mental application
Getting the infrastructure right
Importance of Trust and Collaboration
You might also want to:
1. View the recording of Part I by clicking here
2. View the recording of Part II by clicking here
Speakers
Peter Norfolk OBE
Former Paralympian Athlete

Affectionately known as the Quadfather, Peter made history at the 2004 Athens Paralympic Games when he won Britain's first ever medals in Wheelchair Tennis – a gold in the Quad Singles and a silver in Quad Doubles, partnered by Mark Eccleston.

Peter secured two medals at the 2...Full Bio

David Learmond (Moderator)
Senior Advisor and Senior Fellow, Human Capital and Program Director, Asia-Pacific Human Resources Council
The Conference Board

David Learmond is a senior advisor and senior fellow in human capital at The Conference Board. In these roles, he supports the human capital practice, which includes Human Capital Exchange™, research, conferences, webcasts, and other human capital programs.

Full Bio