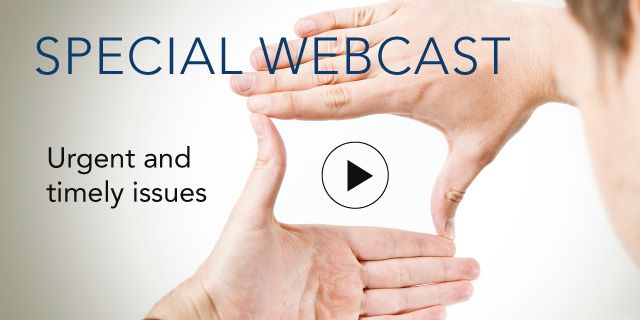 Integrating Human Rights Risk Into The ERM Programme

28 March, 2014 | (01 hr)
Sign In to access this Webcast
Companies may have the will but not the way to build a robust program to manage human rights risk. During this webcast, The Coca-Cola Company will share what it has done to identify and mitigate these risks internally and throughout its supply chain. Executives will discuss how human rights are integrated with the corporate enterprise risk management program. This webcast will address the following questions:
How does an organization develop meaningful human rights policies and practices?How do these activities become part of overall corporate practices?What barriers need to fall to make everyone take ownership of protecting human rights?
You might want to check out our latest report on Human Rights Risk:
What is Human Rights Risk? Should My Company Be Concerned About It?
Speakers
Phil Maxwell
Director of Enterprise Risk Management
The Coca-Cola Company

Phil is the Director of Enterprise Risk Management for The Coca-Cola Company (TCCC). He has responsibility for the design and implementation of the Company's global Enterprise Risk Management Program where his mission is to establish risk management as an organizational capability. &n...Full Bio

Edward Potter
Director, Global Workplace Rights
The Coca-Cola Company

Ed Potter joined The Coca-Cola Company in March 2005 and is the Director of Global Workplace Rights. His responsibilities include global labor relations, workplace and human rights, social compliance of the business system and supply chain, workplace environment policy and practice, and emp...Full Bio

Ellen Hexter (Moderator)
Program Director, Chief Audit Executives Council, IT Audit Leaders Council, Mergers & Acquisitions Executives Council, Strategic Risk Management Council, and Strategic Risk Management Council (Temp)
The Conference Board

Ellen Hexter is senior advisor, enterprise risk management at The Conference Board. She has served on the faculty of The Conference Board Directors' Institute and worked with boards to provide director training in risk management practices and the role of the board in ERM oversight.

Full Bio