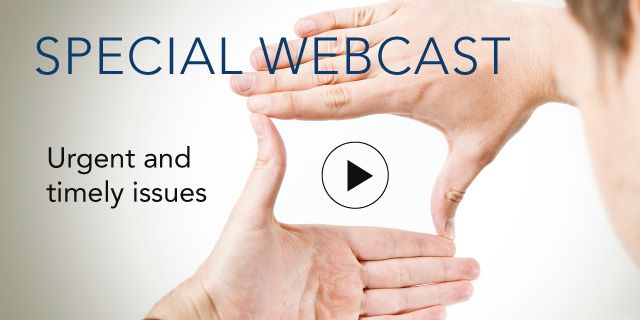 Corporate Governance Issues for Subsidiaries

14 January, 2014 | (01 hr)
Sign In to access this Webcast
Global corporations rely on a network of subsidiaries to conduct various aspects of their operations throughout the world, and governance policies and processes within those subsidiaries must adhere to or be adapted to those at the parent. Moreover, subsidiary boards are most often chosen considering a variety of regulatory restrictions and business conditions. This webcast will examine parent companies can ensure that, when considering governance policies for the subsidiary, they have the culture of the subsidiary right. Other questions answered will include:
How can the parent and sub establish effective
communications?
What is the role of the board of the subsidiary?
How are the directors chosen, and how does the parent ensure that its "parental guidance" to its sub board is followed with regard to fiduciary duties, policies and practices?
Who should attend:
Executive directors, CEOs, chief legal counsel, corporate secretaries, corporate governance officers, secretaries to boards of directors, risk officers, human relations executives, investor relations executives, and institutional investors
Speakers
Aileen Taylor
Group Secretary
The Royal Bank of Scotland

A corporate lawyer, Aileen Taylor assumed the role of Group Secretary in May 2010. She joined RBS in 2000 and was appointed Deputy Group Secretary and Head of Group Secretariat in 2007. Prior to that Aileen held various legal and risk roles.

She is a fellow of the Chartered Institute of B...Full Bio

Dr. Carolyn Kay Brancato (Moderator)
Co-Council Director, Corporate Governance Council
The Conference Board
The Conference Board

Dr. Carolyn Kay Brancato has more than 30 years experience in various aspects of corporate governance, corporate finance and regulatory economics. Her work is globally recognized in such fields as: tracking the growth of global institutional investors; how equity market short-termism is dis...Full Bio