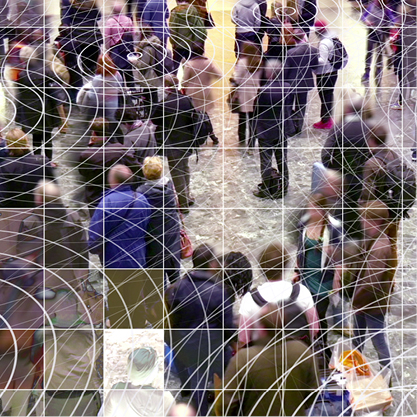 The Conference Board Economics Watch®
The Conference Board Economics Watch®
Stay on top of changing business and economic conditions worldwide. The Conference Board is committed to providing information and educational services in the fields of economic analysis, labor market analysis, and demographic studies research.
February 2014
Sign In to access this Webcast
This monthly webcast provides the latest insights from TCB's Economics Team for the U.S. economy, including the short –term growth forecasts for consumption, investment, labor markets and the aggregate GDP growth.
As a special topic, this Economics Watch discusses U.S. monetary policy and financial markets. For the past five years the Federal Reserve engaged in aggressive quantitative easing, whereby it has massively increased the size of its balance sheet by buying long-term bond assets in the open market. The Federal Reserve decided to embark upon this unconventional monetary policy since the U.S. economy continued to perform at unsatisfactorily low levels that has left the unemployment rate at an uncomfortably high level and it is unable to lower short-term interest rates since they are already at zero percent. However, the Fed expects economy to gradually strengthen and decided to slowly taper its quantitative easing operations in January by reducing its monthly purchases of bonds from $85 billion to $75 billion. The Fed will eventually even start to raise short-term interest rates, but not likely to begin until 2015 at the earliest. Many questions surround the efficacy of the Fed's exit strategy and the impact on the financial markets and the supply of credit to the economy. We will explore the many challenges and possible impact of the Fed's eventual tightening of monetary policy.
Speakers
Bart van Ark
Chief Economist & Chief Strategy Officer
The Conference Board

Bart van Ark is executive vice president, chief economist, and chief strategy officer at The Conference Board. He leads a team of almost two dozen economists in New York, Brussels, and Beijing who produce a range of widely watched economic indicators and growth forecasts as well as in-depth globa...Full Bio

Kathy Bostjancic
Director, U.S. Macro Investor Services
Oxford Economics

Kathy has extensive experience providing insightful global economic and financial market analysis and forecasts to institutional and retail investors and Fortune 500 business leaders and professionals. She has a deep understanding of U.S. monetary and fiscal policy and its impact on the economy a...Full Bio

Ward McCarthy
Managing Director and Chief Financial Economist
Jefferies & Company, Inc.

Dr. F. Ward McCarthy joined Jefferies and Company as a managing director and the chief financial economist in the fixed income division in September, 2009. Ward is responsible for the Jefferies U.S. economic, Federal Reserve, Treasury and fiscal outlook and analysis, and writes daily commen...Full Bio