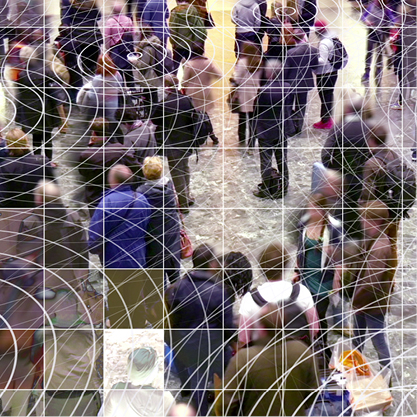 The Conference Board Economics Watch®
The Conference Board Economics Watch® - Emerging Markets View
Stay on top of changing business and economic conditions worldwide. The Conference Board is committed to providing information and educational services in the fields of economic analysis, labor market analysis, and demographic studies research.
March 2014
Sign In to access this Webcast
This monthly webcast (upgraded from a quarterly to a monthly webcast) provides the latest insights from TCB's Economics Team for major emerging markets, including China, India, Brazil and Mexico as well as Southeast Asia.
As a special topic, the March Economics Watch will focus on trade and investment flows among emerging economies. The dynamics of trade, investment, and financial flows have reshaped international economic relations, and particularly the patterns of regional interactions in the last decade. We will explore the increasingly dynamic transformation in trade and investment flows among major emerging economies, particularly in Asia and Latin America, and discuss how the rapid growth in these flows between leading emerging markets will drive global growth in the coming decades.
Speakers
Bart van Ark
Chief Economist & Chief Strategy Officer
The Conference Board

Bart van Ark is executive vice president, chief economist, and chief strategy officer at The Conference Board. He leads a team of almost two dozen economists in New York, Brussels, and Beijing who produce a range of widely watched economic indicators and growth forecasts as well as in-depth globa...Full Bio

Jing Sima-Friedman
Senior Economist
The Conference Board

Jing Sima-Friedman is a senior economist at The Conference Board. She leads macroeconomic research projects on emerging markets, with a focus on structural changes, monetary policy, capital and financial market developments, and trade flows. She also produces ...Full Bio

Andrew Polk
Senior Economist
China Center for Economics and Business

Andrew Polk is a senior economist at The Conference Board China Center for Economics and Business in Beijing. Previously, Polk worked at the Institute of International Finance, where he conducted macroeconomic analysis on emerging markets in the Asia/Pacific region. His research focus has include...Full Bio

Uri Dadush
Senior Associate and Director
Carnegie Endowment for International Peace

Uri Dadush is senior associate and director of Carnegie's International Economics Program. He focuses on trends in the global economy and is currently also tracking developments in the eurozone crisis.

Dadush is interested in the impact of the rise of developing countries for financ...Full Bio