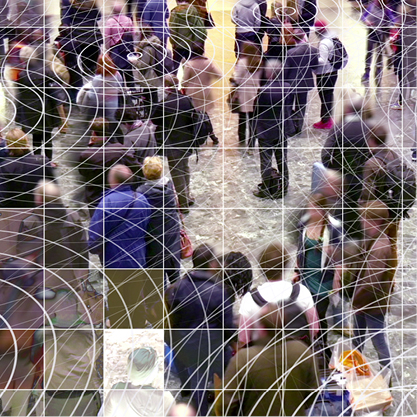 The Conference Board Economics Watch®
The Conference Board Economics Watch® - Emerging Markets View
Stay on top of changing business and economic conditions worldwide. The Conference Board is committed to providing information and educational services in the fields of economic analysis, labor market analysis, and demographic studies research.
February 2014
Sign In to access this Webcast
This monthly webcast (upgraded from a quarterly to a monthly webcast) provides the latest insights from TCB's Economics Team on the growth performance of major emerging markets, especially the outlook for China, India, Brazil and Mexico as well as Southeast Asia.
As a special topic, this month's Economics Watch will explore the many challenges and possible impact on the emerging markets on both their financial stability and real economic growth, when the Federal Reserve Bank eventual tightens its monetary policy. The anticipation of the Federal Reserve Bank's tapering back its quantitative easing operations has already sent the emerging economies' financial markets rattled, with declines in stock prices, rise in inflationary pressures, and sharply devaluation in their currencies. As the U.S. economy gradually strengthens the Federal Reserve continues the tapering process, how will it affect the emerging markets, which in large had become addicted to central banks propping up growth with liquidity?
Speakers
Kathy Bostjancic
Director, U.S. Macro Investor Services
Oxford Economics

Kathy has extensive experience providing insightful global economic and financial market analysis and forecasts to institutional and retail investors and Fortune 500 business leaders and professionals. She has a deep understanding of U.S. monetary and fiscal policy and its impact on the economy a...Full Bio

Jing Sima-Friedman
Senior Economist
The Conference Board

Jing Sima-Friedman is a senior economist at The Conference Board. She leads macroeconomic research projects on emerging markets, with a focus on structural changes, monetary policy, capital and financial market developments, and trade flows. She also produces ...Full Bio

Andrew Polk
Senior Economist
China Center for Economics and Business

Andrew Polk is a senior economist at The Conference Board China Center for Economics and Business in Beijing. Previously, Polk worked at the Institute of International Finance, where he conducted macroeconomic analysis on emerging markets in the Asia/Pacific region. His research focus has include...Full Bio

Felix Huefner
Deputy Director
Institute of International Finance

Felix Huefner is the Chief Economist in the IIF's Global Macroeconomic Analysis department. He is responsible for the global macroeconomic forecasting work, its monthly Global Economic Monitor publication, as well as the (three times a year) report on Capital Flows to Emerging Economies. Be...Full Bio