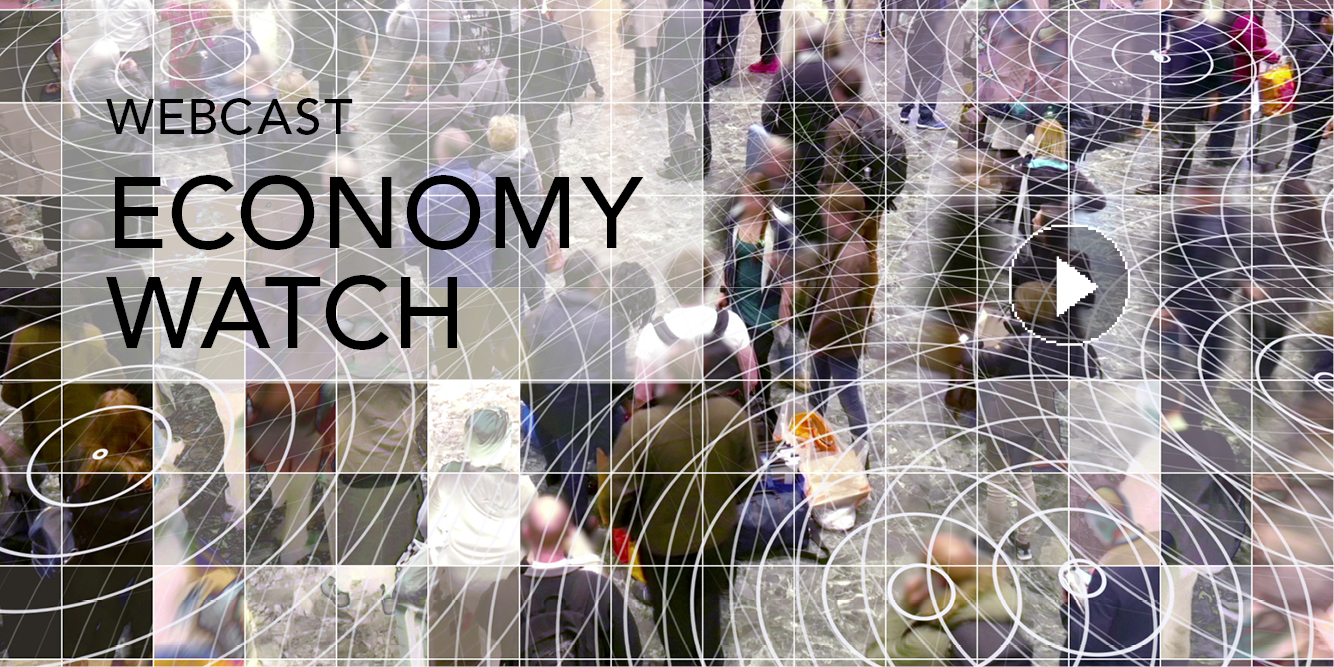 January 2014
Sign In to access this Webcast
This monthly webcast (upgraded from a quarterly to a monthly webcast) provides the latest insights from TCB's Economics Team on the growth performance of major emerging markets, especially the outlook for China, India, Brazil and Mexico as well as Southeast Asia.
As a special topic, this month's Economics Watch offers an economics perspective on the most pressing challenges on the minds of the chief executives who responded to The Conference Board CEO Challenge® 2014. We will discuss what is happening in the business environment and the strategies business leaders are pursuing to meet the challenges they have identified, particularly among the emerging market business leaders. This webcast also explores productivity and challenges in the light of recent economic developments and medium-term prospects.
Who Should Attend: Those who are interested in the current economic environment globally, strategy executives, economists, and business professionals.
Speakers
Ataman Ozyildirim, PhD
Director, Economic Research, and Global Research Chair
The Conference Board

Ataman Ozyildirim, PhD is the Director of Economic Research and Global Research Chair at The Conference Board. He specializes in the development of economic indicators and in forecasting aggregate economic activity worldwide. He also oversees The Conference Board's Global Economic Outlook a...Full Bio

Andrew Polk
Co-founder and Head of Economic Research
Trivium/China

Andrew Polk is the Co-founder and Head of Economic Research at Trivium/China, a Beijing-based strategic advisory firm.Before founding Trivium, Polk was the China Director at Medley Global Advisors, where he advised asset managers and hedge funds on developments in China's economy and financial ma...Full Bio

Mary Jacobson
Vice President, Exective Relations

Mary Jacobson is vice president of executive relations at The Conference Board. She is responsible for all activities related to senior executives globally. She works with the chief executive offi cer on recruiting activities involving the board of trustees, global counselors, and voting members ...Full Bio

Abdul Erumban
Senior Research Fellow
The Conference Board
Assistant Professor, Economics
University of Groningen

Abdul Erumban is an assistant professor at the University of Groningen, The Netherlands and a senior research fellow at The Conference Board. His research centers on the fields of productivity, technological change, structural change, digital transformation, and its impact, globalization, global ...Full Bio

Daniel Nadborny
Multinational Client Group Leader, Latin America
Mercer

Daniel Nadborny is the Multinational Client Group Leader LATAM and leads a team of senior client managers and M&A professionals. He focus on Global Multilatinas, Inbound Global Multinationals, and International Investors.

Prior to becoming MCG, Daniel was the Client Growth leader...Full Bio