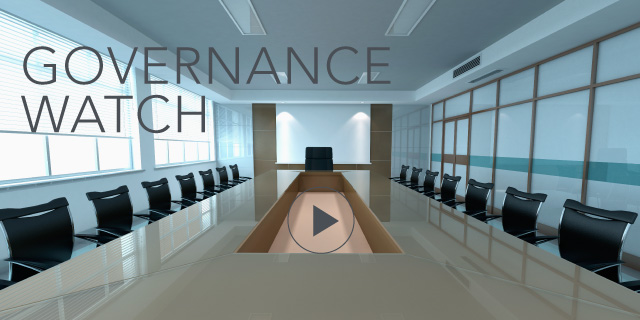 The Implications of Halliburton Co., et al., v. Erica P. John Fund, Inc., for Securities Class Action Litigation

24 June, 2014 | (01 hr)
Sign In to access this Webcast
Many commentators are calling Halliburton Co., et al., v. Erica P. John Fund, Inc., the most important securities case in years. In Halliburton, the U.S. Supreme Court has been asked to revisit its landmark decision in Basic, Inc. v. Levinson, which established the "fraud-on-the-market" doctrine in securities fraud cases and ushered in the modern securities fraud class action. The Halliburton decision has the potential of ushering in an entirely new era of securities class action litigation.
The discussion will explore the case's implications for securities class action litigation and its possible impact on the future viability of such claims. The discussion will feature the views of securities litigation attorneys and other leading experts in this area.
Who should attend: General Counsel; securities counsel; other in-house litigation counsel; counsel or heads of investment funds; and counsel or heads of institutional investors.
Speakers
Mitchell Lowenthal
Partner
Cleary Gottlieb Steen & Hamilton LLP

Mitchell A. Lowenthal is a partner of Cleary Gottlieb Steen & Hamilton LLP, resident in the firm's New York office.

Mr. Lowenthal specializes in the prosecution and defense of complex civil litigations, with an emphasis on disputes arising out of securities and M&A transacti...Full Bio

Merritt Fox
Michael E. Patterson Professor of Law
Columbia Law School

Merritt Fox is the Michael E. Patterson Professor of Law at Columbia Law School. Prior to Columbia, Fox was with the University of Michigan Law School, where he taught for 15 years. He also served there as faculty director of the Center for International and Comparative Law.

Fox's&nb...Full Bio

Lassaad Adel Turki
Senior Vice President
Cornerstone Research

Adel Turki has consulted on nearly all aspects of litigation. He leads Cornerstone Research's finance practice, and has a wealth of expertise in complex investments and valuation. He has analyzed damages in securities class actions, antitrust, breach of contract, and Employee Retirement Inc...Full Bio

Roger Cooper (Moderator)
Partner
Cleary Gottlieb Steen & Hamilton LLP

Roger Cooper is a partner with Cleary Gottlieb Steen & Hamilton LLP based in the New York office.

Mr. Cooper's practice focuses on complex civil litigation, with an emphasis on disputes arising out of securities, M&A and derivative transactions, as well as on corporate gover...Full Bio