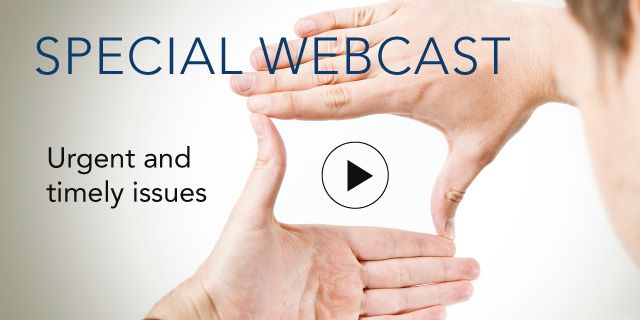 Understanding and Managing Unconscious Bias
Improving the Way Organizations Recognize and Develop Talented People
27 November, 2013 | (01 hr)
Sign In to access this Webcast
Unconscious bias is increasingly recognized by leading companies as a factor that can derail efforts to attract, retain, and promote diverse talent and build environments where each employee feels able to contribute to his or her full potential. During this webcast, you will learn:
•What unconscious bias is and why it matters.
•What works in changing assumptions and behaviors.
•How to discuss unconscious bias in a constructive way.
•How to tackle it, individually and organizationally.
•How to lock in the benefits of unconscious bias awareness so it becomes part of everyday conversations and decisions.
Who should attend
Business leaders and senior teams who are working on, or intend to work on, unconscious bias; HR and Diversity & Inclusion leaders and practitioners who are supporting senior leaders in understanding how to address unconscious bias and make better talent decisions
Pre-qualification to attend the webcast
Participants will obtain the greatest value if they are either already committed to tackling unconscious biases in decisions about people, or have embarked on unconscious bias awareness training in their companies and want to learn more about good practice, what works and how to embed the learning.
Speakers
Lesley Brook BA (Hons), FCIPD
Founder and Director
Brook Graham Ltd

Lesley Brook is a founder and director of Brook Graham Ltd, a UK based global Diversity and Inclusion

consultancy firm which works with many of the world's leading companies.

Before co-founding Brook Graham in 2004, Lesley worked for Shell International and held a range of s...Full Bio

Alison Maitland (Moderator)
Senior Fellow, Human Capital
The Conference Board

Alison Maitland is a Senior Fellow in Human Capital at The Conference Board. In addition to serving as a Senior Fellow, Alison is an international writer, speaker, adviser and coach. Her key areas of expertise are: the changing world of work; building inclusive organizations; new models of ...Full Bio