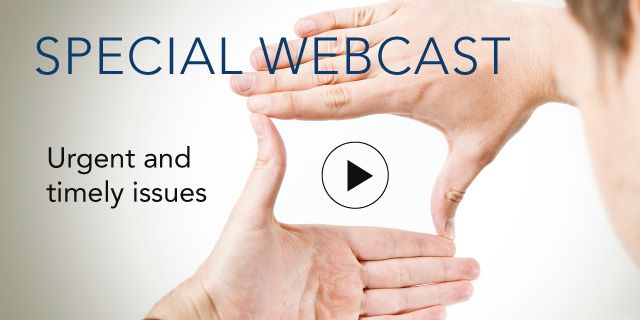 The U.S. Labor Market: Outlook for 2014

21 November, 2013 | (01 hr)
Sign In to access this Webcast
There is currently a lot of uncertainty regarding U.S. economic and labor market conditions. In this webcast, we will review the main trends in talent shortages, compensation, retention, hiring, and retirement, and discuss the overall U.S. labor market outlook for 2014.
As organizations compete with each other over the same pool of talent, the state of the external labor markets can often be critical to the decisions business executives make. Webcast participants will gain insights into the most important labor market trends impacting their businesses.
Audience: Human capital analytics, strategic workforce planning, compensation, workforce readiness, strategic initiatives, economists.
Speakers
Kathy Bostjancic
Director, U.S. Macro Investor Services
Oxford Economics

Kathy has extensive experience providing insightful global economic and financial market analysis and forecasts to institutional and retail investors and Fortune 500 business leaders and professionals. She has a deep understanding of U.S. monetary and fiscal policy and its impact on the economy a...Full Bio

Gad Levanon, PhD (Moderator)
Vice President, Labor Markets
The Conference Board

Gad Levanon is Vice President, Labor Markets for The Conference Board, where he oversees the labor market, US forecasting, and Help Wanted OnLine© programs. His research focuses on trends in US and global labor markets, the US economy, and forecasting using economic ind...Full Bio