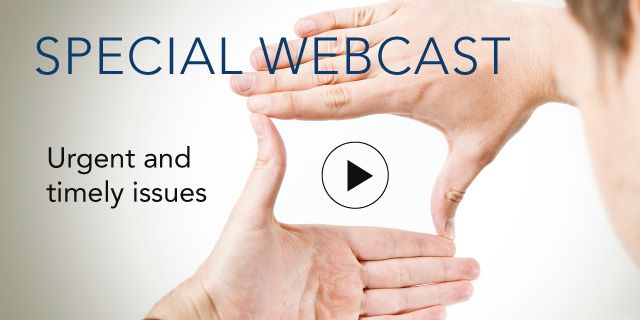 Giving in Numbers
A conversation on corporate giving trends
24 October, 2013 | (01 hr)
Sign In to access this Webcast
Giving in Numbers: 2013 Edition, which was released in September, provides an overview of giving trends in 2012, as well as an examination of giving patterns since the recession. Join us for a conversation between Committee Encouraging Corporate
Philanthropy and The Conference Board that examines the trend line of giving from 2007 to 2012 and the types of programs—from employee engagement to cash to product donations—companies are using to support their communities.
Audience Corporate giving professionals at the world's largest companies.
Speakers
Michael Stroik
Manager, Research and Analytics
CECP

As Manager, Research and Analytics, Michael manages the annual Corporate Giving Standard survey and the accompanying annual "Giving in Numbers" trend report, a resource for leading giving professionals and those with a stake in the future of corporate giving. The project involves the ...Full Bio

Alex Parkinson
Communications Institute Co-Leader
The Conference Board
Principal
Parky Communications

Alex Parkinson is Principal of Parky Communications, a communications agency specializing in sustainability and CSR reporting and communications. He serves as the Co-Leader of The Conference Board Corporate Communications Institute and is also Executive Editor of the organizat...Full Bio

Margaret Coady (Moderator)
Executive Director
CECP

As CECP's Executive Director, Margaret leads the organization's long-range strategic and operational planning, oversees its partnership initiatives and thought leadership investments, and manages CECP's high-performing programmatic staff.

Since joining CECP in early 2005, Marg...Full Bio