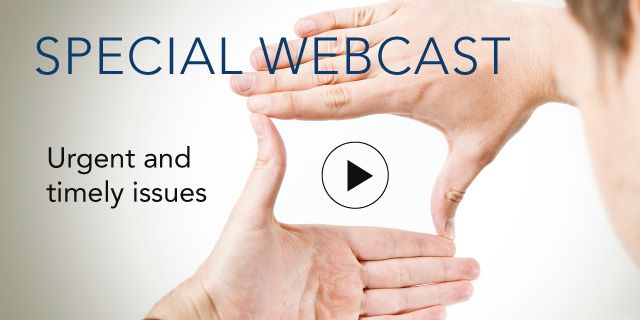 The Key To Cultural Adaptation for a Global Workplace

18 October, 2013 | (01 hr)
Sign In to access this Webcast
Building global communities requires leaders who can adapt their leadership style to be effective in various cultures in which they work while retaining their authenticity. Global communities must also be based on common values translated into a core set of specific and clear behaviors, both on an organizational and individual level. This process involves maintaining certain cultural practices while at the same time broad-based uniform behavioral standards.
This webcast will provide attendees with suggestions about how to create productive global communities.
Who should attend Human Capital practitioners who are interested in methods to create global dexterity within their workforce.
Speakers
Stephen M. Paskoff, Esq.
President
ELI®

Stephen M. Paskoff, Esq., is the founder, president and CEO of ELI®, a training company that teaches professional workplace conduct, helping clients translate their values into behaviors, increase employee contribution, build respectful and...Full Bio

Andy Molinsky, Ph.D.
Associate Professor of Organizational Behavior
Brandeis International Business School

Andy Molinsky is a management professor at Brandeis University's International Business School with a joint appointment in the Psychology Department.

He is the author of newly released Harvard Business Review Press book Full Bio

Rebecca L. Ray, PhD (Moderator)
Executive Vice President, Human Capital
The Conference Board

Rebecca Ray is the Executive Vice President, Human Capital, at The Conference Board. She leads the US Human Capital Center and is responsible for member engagement and retention as well as the overall quality and continuing integration of all research and offerings across the human capital spectr...Full Bio