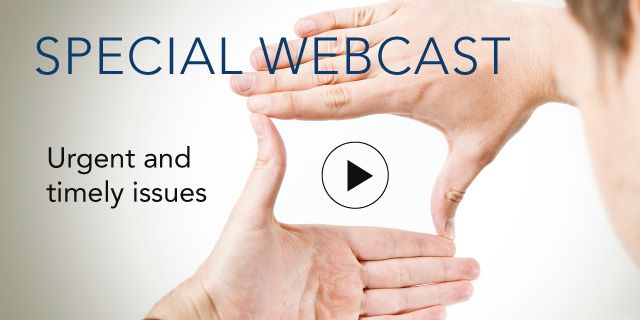 Book Discussion: Optimize Human Capital Investments

08 October, 2013 | (01 hr)
Sign In to access this Webcast
In a difficult economy, it has become increasingly important to demonstrate positive ROI impact and shareholder value on human capital investments. However, to do so has also proven quite challenging for many HR practitioners. Join us for our October Book Discussion webcast, featuring Frank J. DiBernardino, Managing Principal of Vienna Human Capital Advisors, LLC, as he discusses his new book, Optimize Human Capital Investments: Make the "Hard" Business Case.
In this book, Frank offers readers a powerful method that links human capital investment performance with shareholder value, helping HR professionals build a "hard" business case that demonstrates the measurable value of people-centered initiatives.
Joseph E. McCann, Ph.D., Distinguished Principal Research Fellow at The Conference Board, will moderate this webcast important to any HR practitioner searching for a credible, compelling method to measure the financial impact of human resource initiatives on the company's bottom line.
Audience: Human Capital professionals charged with human capital analytics, strategic human resources, employee engagement, talent management, strategic workforce planning, leadership development, or diversity & inclusion would benefit from this webcast.
Speakers
Frank J. DiBernardino
Managing Principal
Vienna Human Capital Advisors, LLC

A highly accomplished Human Resources strategic advisor, Frank has 35+ years of experience working with organizations in manufacturing, health care, pharmaceuticals, chemicals, transportation, financial services, petroleum and academia, among others. Over Frank's career his clients included...Full Bio

Joseph E. McCann, Ph.D. (Moderator)
Distinguished Principal Research Fellow
The Conference Board

Joseph McCann is a Distinguished Principal Research Fellow at The Conference Board and an internationally acknowledged scholar, consultant, and author of many books and articles on leadership development, organization design and strategic change, knowledge management, mergers & acquisitions, ...Full Bio