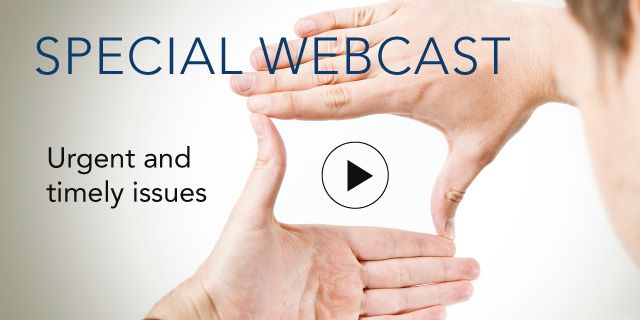 Sustainability Practices: 2013 Edition

10 October, 2013 | (01 hr)
Sign In to access this Webcast
Join us for this webcast as Dr. Uwe Schulte, Council Director for the Sustainability Council, interviews Thomas Singer, Researcher, Corporate Leadership, on the latest edition of The Sustainability Practices report.
The report analyzes a total of 76 environmental, social, and reporting practices including: atmospheric emissions, water consumption, biodiversity policies, labor standards, human rights practices, and charitable and political contributions. For benchmarking purposes, data for S&P Global 1200 companies are compared with the S&P 500 and the Russell 1000, and are further analyzed across 10 business sectors, four revenue groups, and four regions, encompassing North America, Latin America, Europe, and Asia-Pacific.
The report is organized in three parts.
Part I: Disclosure Practices
Part II: Environmental Practices
Part III: Social Practices
With the new edition of the report, The Conference Board also introduces a complementary web-based tool, the Sustainability Practices Dashboard. The dashboard presents data from the report in an interactive online format, allowing users to easily select, view, and export the most relevant benchmarking data.
Speakers
Thomas Singer
Principal Researcher
The Conference Board

Thomas Singer is a principal researcher in the ESG Center at The Conference Board. His research focuses on corporate social responsibility and sustainability issues. Singer is the author of numerous publications, including Total Impact Valuation: Overview of Current Pra...Full Bio

Dr. Uwe G. Schulte (Moderator)
Leader, Global Sustainability Centre and Program Director
The Conference Board

Dr. Uwe G. Schulte is Leader, Global Sustainability Centre, and Program Director for the European Sustainability Council at The Conference Board.

Schulte was executive director of the INSEAD Social Innovation Centre and spent most of his professional career at Unilever. In his final role,...Full Bio