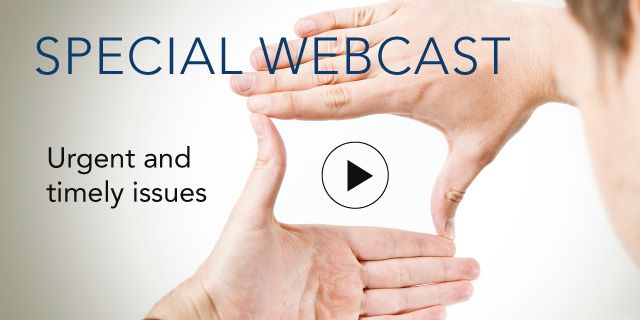 Strategic Talent Management: Challenges for the Future

18 October, 2013 | (01 hr)
Sign In to access this Webcast
Effective talent management requires strategic thinking and learning view point coupled with short-term and long-term planning. In a new research report released by The Conference Board, Strategic Talent Management: Where we need to go, we identify focus areas for the Talent Management function and specific competencies for human capital executives to be successful.

Join Dr. Amy Lui Abel as she welcomes Dr. Lyle Yorks and Robert Vulpis to this conversation, important to any human capital practitioner who needs to identify and develop the key competencies needed for successful talent management.

Audience: Human Capital professionals charged with talent management, strategic workforce planning, strategic human resources, leadership development, workforce readiness, diversity & inclusion, employee engagement, or human capital analytics would benefit from this webcast.
Speakers
Lyle Yorks, EdD
Distinguished Principal Research Fellow
The Conference Board

Lyle Yorks is a Distinguished Principal Research Fellow in Human Capital at The Conference Board and Professor of Adult Learning & Leadership in the Department of Organization and Leadership, Teachers College, Columbia University where he teaches courses in adult learning, strategy developmen...Full Bio

Robert Vulpis
Program Director, Sales Enablement Leaders Council
The Conference Board

Robert is a seasoned consultant and facilitator working with all levels of management and teams in the areas of leadership, sales, team and organization effectiveness. He has worked with several Fortune and Global 500 companies including Merrill Lynch, American Express, Morgan Stanley and M...Full Bio

Amy Lui Abel, PhD (Moderator)
Vice President, Human Capital Research
The Conference Board

Amy Lui Abel is Vice President of Human Capital Research at The Conference Board. She leads research efforts focusing on human capital analytics, leadership development, labor markets, strategic workforce planning, talent management, diversity and inclusion, human resources, and employee eng...Full Bio