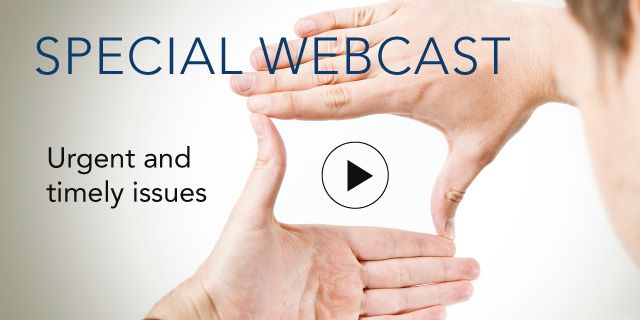 Game Changers: Strategies to Reignite US Economic Growth

24 September, 2013 | (01 hr)
Sign In to access this Webcast
Based on a recent report released by the McKinsey Global Institute, which zeroed in on five game changer strategies that will reignite US economic growth, this webcast will explore what it will take to unlock the potential of each of those five strategies to add hundreds of billions of dollars to our domestic economy and create millions of new jobs by 2020. These game changers are:
Shale energy production;
Enhanced US trade competitiveness in knowledge-intensive goods;
The potential for big data analytics to raise productivity within sectors;
Increased investment in infrastructure, with a new emphasis on its productivity; and
New approaches to talent development in both K-12 and post-secondary education.

Join Rebecca L. Ray, senior vice president, human capital at The Conference Board; Bart Van Ark, executive vice president & chief economist at The Conference Board; and Susan Lund, principal at McKinsey Global Institute as they discuss the findings of this report, related insights from TCB research, and the implication of these strategies for policy makers, human capital professionals, and business leaders.

Audience: This webcast provides insights on the future of the U.S. business environment and the five opportunities that can be leveraged to drive growth, productivity, and workforce readiness.
Speakers
Bart van Ark
Senior Advisor
The Conference Board

Bart van Ark is a Senior Advisor of the Economy, Strategy and Finance (ESF) Center at The Conference Board. From 2008 until September 2020 he was Chief Economist and Head ...Full Bio

Susan Lund, Ph.D.
Partner, McKinsey Global Institute
McKinsey & Company

Dr. Susan Lund is a Washington, DC partner at the McKinsey Global Institute (MGI), McKinsey's business and economics research arm.

Her research focuses on global financial markets, labor markets, and on economic growth. Recent reports have looked at shifting pools of global wealth and the...Full Bio

Rebecca L. Ray, PhD (Moderator)
Executive Vice President, Human Capital
The Conference Board

Rebecca Ray is the Executive Vice President, Human Capital, at The Conference Board. She leads the US Human Capital Center and is responsible for member engagement and retention as well as the overall quality and continuing integration of all research and offerings across the human capital spectr...Full Bio