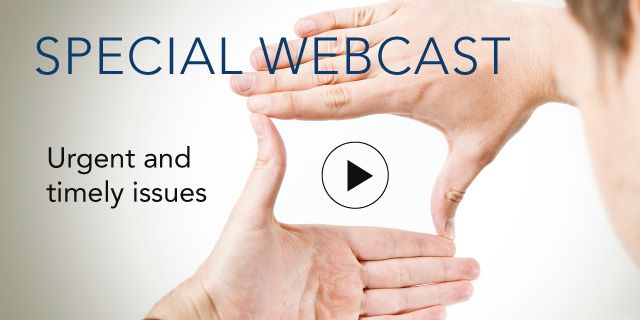 Leading Transformative Change

26 September, 2013 | (01 hr)
Sign In to access this Webcast
Creating broad organizational transformation is never easy. Everyone in the organization needs to understand why they have to change, the strategy, and the behavioral changes required going forward. As a leader, this can seem like a daunting task. However, when approached as a process, the transformation is easier to tackle and more likely to yield successful outcomes and results.
In this webcast, Andrea Ayers, CEO of Convergys, shares how to lead transformational change to become a profitable industry leader. During this session, she will outline:
The need to define reality up front
How she focused a global organization with 70,000+ employees
How she stayed close to the customer while leading an internal change effort
How to fully execute against a consistent strategy
The importance of building capabilities for sustained execution and how to replicate what's working across a global enterprise.
Join this discussion-based webcast to learn how you can apply these principles to your organization's efforts to lead and drive transformational change.
Audience: Leadership professionals: director level and above
Speakers
Andrea Ayers
CEO
Convergys

Andrea Ayers, CEO of Convergys Andrea Ayers is president and chief executive officer of Convergys Corporation, a global leader in customer management. Convergys has annual revenues approximating $2 billion and more than 77,000 employees serving clients from locations in North America, Latin Ameri...Full Bio

Brad Haudan (Moderator)
Managing Director
Root Inc.

Brad Haudan, Managing Director, Root Inc. Brad has been with Root Inc. for nine years and has developed expertise in various industry verticals. He currently leads Root's strategic account planning process and center of excellence, focusing on helping leadership teams and organizations thro...Full Bio