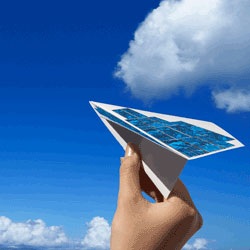 The Conference Board KnowlEdge Series®
Sustainability Matters 2014: Sustainability, Brand, and Reputation
Make more informed decisions on key business issues. The Conference Board is committed to providing information and services in the field of business management research.
Sign In to access this Webcast

03 December, 2013 | (01 hr)
We invite you to explore the link between corporate sustainability initiatives and brand value. The discussion will center on the preliminary results of our study, Sustainability Matters 2014: Sustainability, Brand, and Reputation.
This webcast is part of a new series of unique webcasts featuring exclusive insights from research in progress, across each of our three practice areas. To see the full roster of KnowlEdge Series programs, please see www.conferenceboard.org/webcasts
Audience: Corporate directors and senior managers in charge of marketing, communications, and sustainability issues—including chief sustainability officers, general counsel, corporate secretaries, and investor and public relations officers
Speakers
Marc Bertoneche
Visiting Professor of Finance
Harvard Business School

Marc Bertoneche is a visiting professor of finance at the Harvard Business School. He is also a professor in business administration at the University of Bordeaux, an associate fellow at the Said Business School and at Green Templeton College in Oxford and a distinguished visiting professor at HE...Full Bio

Cornis van der Lugt
Senior Research Fellow, Centre for Corporate Governance
Stellenbosch University Business School

Cornis van der Lugt is a senior research fellow at the Centre for Corporate Governance in Africa, Stellenbosch University Business School in South Africa. He is also a Geneva-based consultant with over twenty years' international experience in the social responsibility and environmental fie...Full Bio

Thomas Singer (Moderator)
Principal Researcher
The Conference Board

Thomas Singer is a principal researcher in corporate leadership at The Conference Board. His research focuses on corporate social responsibility and sustainability issues. Singer is the author of numerous publications, including Driving Revenue Growth through Sustainabl...Full Bio